Find more resources in your city!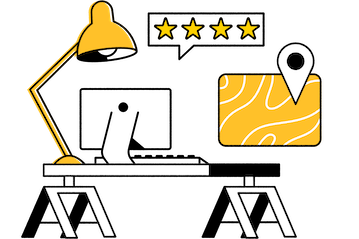 Start Exploring
Should your business be here?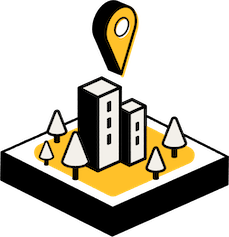 Add your business
What are the risks associated with senior driving in Rochester?
Seniors without access to suitable public transportation may be tempted to drive, despite the increased risk to their and others' safety. The National Safety Council released a study that estimates most victims in fatal car accidents are above the age of 65. The same study revealed the following breakdown based on car accidents in 2020:
To ensure that seniors can remain safe as they go about their daily lives, it's necessary to expand the options available for public transportation. With a dedicated provider, you and your family can enjoy the peace of mind which comes with knowing they will get to their destination in security and dignity.
How do transportation difficulties affect senior caregivers in Rochester?
Senior caregivers are often in charge of handling their older loved one's transportation needs. It may mean providing the transportation themselves or making arrangements for transportation in advance; however, it can become overwhelming to juggle multiple transportation scheduling needs, such as doctor's visits during work hours. The NADTC found caregivers faced the following obstacles:
Caregivers who spend 5 + hours weekly on a care recipient's transportation needs
Caregivers concerned about a care recipient driving
Caregivers who consider providing transportation overwhelming
By engaging the services of a senior transportation provider, you can take a load off your plate without increasing your stress levels. With your senior loved one's travel needs covered by a professional, you can focus on managing your own responsibilities or spending dedicated time with the senior in your life.
Rochester senior transportation for aging in place
More and more seniors are choosing to age in place during their golden years. Remaining in their home provides a familiar environment in which they can remain comfortable with their local community close by. However, it's important to ensure that they can remain safe and independent throughout these years. Many senior services can help your older loved one to thrive as they age, including Rochester elderly transportation services.
Older adults who stop driving may feel isolated and confined to their homes without convenient transportation. A reliable service provider can help the senior in your life hold onto their dignity as long as possible. Older adults can arrange rides to pick up groceries, meet with their family and loved ones for important activities, attend routine medical check-ups, and more. It's important to choose a company that can accommodate your senior loved one's travel needs. For example, if they have specific medical equipment or conditions, you'll want to find a provider that is equipped for them. For more details, review our comprehensive guide to choosing senior transportation.
Senior rides in Rochester
Dependable senior transportation in Rochester can be an invaluable resource for your aging loved one. It can help to alleviate the negative impacts that seniors can experience when they quit driving, allowing them to continue to enjoy the social, religious, professional, and academic activities that they've always enjoyed. Take your first step today with our comprehensive listings on senior transportation services in Austin, Rochester, and Mason City.