Find more resources in your city!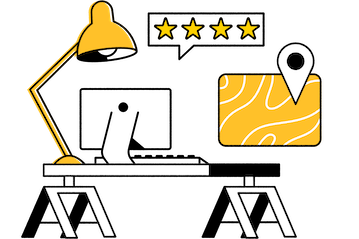 Start Exploring
Should your business be here?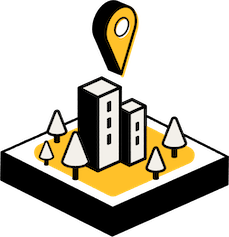 Add your business
What are the risks associated with senior driving in Roanoke?
Companies that offer Roanoke and Lynchburg elderly transportation help to keep seniors safe. As you'll see below, the rate of fatal crashes for seniors is high enough to be a cause for concern. Even if your loved one is hesitant to give up their license, it's better to act too early than it is to wait too long and chance something terrible happening to them.
With senior transportation in Roanoke, you won't have to worry about your loved one continuing to drive any longer. They'll still be able to get around town to see friends and complete chores. They just won't be putting themselves and other drivers at risk by doing so. Plus, you won't have to take time out of your busy schedule to provide these rides yourself.
How does giving up driving affect seniors in Roanoke?
As you start looking into the options you have for rides for seniors in Roanoke, it'll be important to consider your loved one's feelings. You'll see below that giving up driving can affect seniors in many ways. But if you can come up with a good alternative to them driving themselves, they may find it much easier to give up their license.
Feel dependent on others when giving up driving
Feel frustrated by giving up driving
Feel isolated as a result of giving up driving
There are plenty of great options for Roanoke elderly transportation that you and your family can choose from. Finding the right fit will take a bit of research, but it's worth doing. With a great plan for Roanoke and Lynchburg elderly transportation, your loved one will find it much easier to enjoy their later years in happiness and health.
Roanoke senior transportation for aging in place
Many seniors nowadays are choosing to stay at home instead of moving into a retirement community. Your loved one may wish to do the same. If so, among other preparations, you're going to need to find a reliable provider for Roanoke elderly transportation. Otherwise, your loved one is going to feel trapped at home, which could lead to feelings of depression and isolation.
An elderly transportation company can bring your senior to doctor's appointments, visits with friends, trips to local attractions, and anywhere else they want to go. The key is that your loved one will be able to get around town just as well as they could when they had their own car, which should make it easier for them to have an enjoyable age-in-place experience.
You can take a look at our comprehensive guide to choosing senior transportation to learn more.
Senior rides in Roanoke
There's no time like the present to begin looking into your options for senior rides in the Roanoke area. Doing so will ensure that your loved one is able to enjoy their golden years exactly how they wish to without needing to be overly reliant on you in order to do so. So why wait? Take a closer look at the resources on Seasons to get started today.