Find more resources in your city!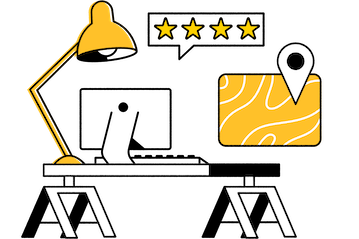 Start Exploring
Should your business be here?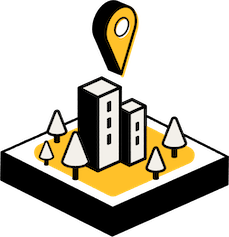 Add your business
What are the risks associated with senior driving in Richmond?
Some of the reasons why driving can become dangerous for seniors as they age include that their reflexes and decision-making slow down, they often have visual or hearing impairments, and might be taking medication that can also impair them. The figures below illustrate why it is critical for seniors to get out of the driving seat when they no longer have the capacity to drive safely:
When seniors continue to drive long after it is safe for them to do so, it poses a significant safety risk for them and other road users. Giving up their car keys does not have to cost them their freedom and independence, however. With the help of quality senior transportation in Richmond or Petersburg, your senior can stay safe and mobile.
How do transportation difficulties affect senior caregivers in Richmond?
While the majority of caregivers are motivated by incredible love and a sense of duty towards their seniors, this doesn't mean that the many responsibilities that come with the role don't take a significant toll on their lives. Arranging for or providing transportation for an aging senior can be incredibly time-consuming and stressful, as evidenced by the statistics below:
Caregivers who spend 5 + hours weekly on a care recipient's transportation needs
Caregivers concerned about a care recipient driving
Caregivers who consider providing transportation overwhelming
When it feels like there just aren't enough hours in the day and the responsibilities that come with caregiving feel overwhelming, Richmond elderly transportation services can help. By letting professionals expertly take care of your senior's transportation needs you can free up some much-needed time while having the peace of mind knowing that your loved one is safe and mobile.
Richmond senior transportation for aging in place
Growing old is hard enough without having to fear isolation, loneliness, and being confined to their homes because of a lack of transportation alternatives for seniors. Safe and reliable rides for seniors in Richmond help ensure that your loved one enjoys the freedom and independence they deserve in their golden years. When it comes to transportation, seniors have different needs and requirements that must be accommodated. For example, many seniors are on fixed incomes and need transportation that is affordable. They also need services that provide disability access for wheelchair users and other mobility challenges. Many seniors might need help getting from their front doors and into the vehicle, as well as the option of having the driver stay at a location until they are ready to return home. For more information, check out our comprehensive guide to choosing senior transportation.
Senior rides in Richmond
Your senior deserves to continue living on their own terms and stay connected and engaged with everything and everyone that is important to them. If public transit is not an option for them, Seasons can help you find safe and reliable senior transportation in Richmond to get your senior where they need to go.