Find more resources in your city!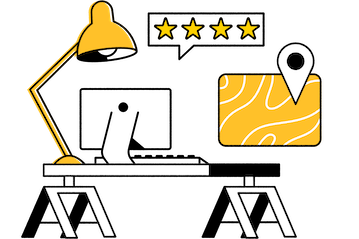 Start Exploring
Should your business be here?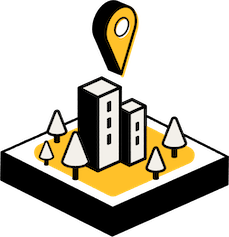 Add your business
Raleigh-Durham senior transportation for aging in place
Today, many seniors prefer to age in place, meaning that they remain at their homes while they age. To ensure that the elderly population can live independently, they must be able to access reliable and secure senior services. Safe Raleigh-Durham elderly transportation options must become a readily available solution.
Seniors have many obligations to attend to, making it vital that they have access to reliable rides for seniors in Raleigh. Your loved one will need to be able to make it to self-care appointments, as well as participate in their social circles. They may have religious and family events to go to, as well as hobbies they'd like to partake in. The Surface Transportation Policy Project published a study that found that seniors over the age of 65 make 59% fewer shopping trips and 15% fewer visits to the doctor. In addition, they make 65% fewer trips for social, family, and religious activities. Through senior transportation, your loved one can thrive with dignity.
Statistics and facts about Raleigh-Durham senior transportation
What are the risks associated with senior driving in Raleigh-Durham?
Seniors who can't access reliable transportation may choose to keep driving themselves despite the risks involved. Whether they shouldn't be driving due to eyesight, cognitive decline, or other issues, the decision can boost the rates of traffic-related accidents, injuries, and deaths. The chart below features statistics from the U. S. Department of Transportation, showing the number of transport-related deaths for seniors over the age of 65 in the United States and North Carolina specifically.
| | Number of Senior Deaths (65+) | 65+ Population | Rate of Senior Deaths per 100,000 |
| --- | --- | --- | --- |
| USA | 11,252 | 74,629,409 | 15.08 |
| North Carolina | 369 | 1,751,.94 | 21.07 |
The rate in North Carolina is significantly higher than the overall U. S. average. However, by helping elderly citizens find senior transportation in Durham, Seasons hopes to help improve the rate across North Carolina. Providing reliable transportation services can not only allow seniors to remain independent, but also helps to keep them and others safe.
How do seniors in Raleigh-Durham get to public transit access points?
There are many ways that seniors may reach public transit access points. The chart below covers the main methods of transportation, according to the TransitCenter's reports in 2016. The most frequently chosen method for seniors over the age of 65 is to walk, which can be challenging in areas with fewer public transit options. The second most-often method is to drive themselves and park, which can present risks.
It can be difficult for seniors to walk the distance to a public transit access point, especially those who are using mobility devices. By ensuring that seniors can enlist the services of a Raleigh elderly transportation provider, we can ensure that they can get to where they need to go more easily.
What's considered safe, reliable senior transportation in Raleigh-Durham?
Rides for seniors in Durham are designed to meet all of your loved one's specific needs. Seniors may have special requirements that must be met for them to safely reach their destination. For example, many seniors use wheelchairs and walkers to get around. Others may have mobility troubles, requiring their driver to help them walk to the door or car, or need a hand getting to the correct place in the medical facility at which they have an appointment. Providers of senior transportation in Fayetteville will get your loved one to their appointments on time, as well as wait on location for them to finish up to take them back to their home.
Senior rides in Raleigh-Durham
If your loved one needs senior transportation in Raleigh-Durham, let us guide you in your search. We are dedicated to helping seniors find qualified transportation that can accommodate their needs while giving back a sense of freedom and self-reliance. Fayetteville elderly transportation can be a great way to boost your loved one's overall well being.