Find more resources in your city!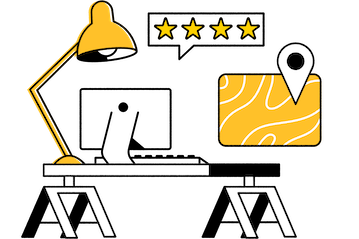 Start Exploring
Should your business be here?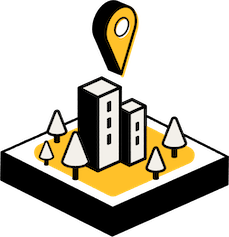 Add your business
Portland senior transportation for aging in place
Nowadays, aging in place is one of the most popular options for seniors. It's never been easier for them to do this thanks to the expansion of services like in-home medical support and hospice care. But if the senior in your life wants to age in place, you also need to spend some time figuring out how you're going to handle senior transportation in Portland.
With the right OR elderly transportation plan, the older adult in your life will be able to continue doing what they love without having to become overly dependent on friends or family. For example, they will be able to go visit friends, go to church, and continue participating in hobbies.
That's why it's important to make finding a reliable source of rides a part of your senior's aging plan. By doing that, you make it much more likely that they'll have a safe, healthy, and enjoyable aging experience.
Statistics and facts about Portland senior transportation
What are the risks associated with senior driving in Portland?
Finding reliable senior transportation in OR is important because there are some risks for older adults who drive in Portland and the surrounding areas. For example, a 2019 senior transportation death statistics report (compiled by Finder) shows the number of senior deaths that occur in both the United States as a whole and in Oregon specifically.
| | Number of Senior Deaths (65+) | 65+ Population | Rate of Senior Deaths per 100,000 |
| --- | --- | --- | --- |
| USA | 11,252 | 74,629,409 | 15.08 |
| Oregon | 158 | 766,080 | 20.62 |
This data shows that seniors have a noticeably higher chance of perishing from a transportation incident in the state of Oregon than they do elsewhere in the United States. It's one of the main reasons why you'll definitely want to create a reliable and safe transportation plan for the older adult in your life.
If transit was readily available in Portland, would older adults make more trips to specific destinations?
Seniors who don't drive tend to react by not making as many trips out of the home as they would if they still have transportation. This means they're sacrificing some of the things they enjoy doing because of their driving status. You'll see that reflected in this table with data from a recent IATSS survey.
You can see that seniors would spend much more time doing things like going on recreational trips and visiting with family and friends if they had a better source of transportation available to them. For many older adults in Portland, that would mean having consistent access to a form of specialized senior transportation.
What's considered safe, reliable senior transportation in Portland?
If you're getting serious about finding safe, reliable senior transportation for an older adult in Portland, you should know exactly what that means. It's more than just making sure that the senior in your life has a way to get from point A to point B. You also need to make sure that the transportation is reliable enough for them to consistently make it to things like doctor's appointments, religious functions, and pharmacy visits on time.
On top of that, many seniors need help with getting into and out of vehicles. If the older adult in your life needs this type of support, then something like Lyft, Uber, or public transportation simply won't do. It's another reason why specialty senior transportation is popular in places like Portland. It enables older adults to get to where they need to go on time and with the support they need to have a comfortable and peaceful journey.
Senior rides in Portland
Senior rides in Portland are easier to find when you use Seasons. Our list of free resources is exactly the thing you need to research your options and figure out which of them is the right fit for the older adult in your life. So why wait? Take a look at our information today to get started.