Find more resources in your city!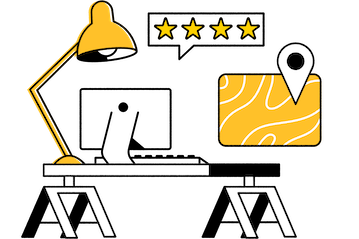 Start Exploring
Should your business be here?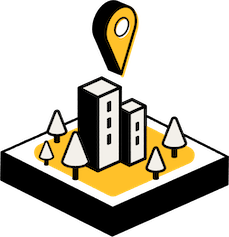 Add your business
Pittsburgh senior transportation for aging in place
Aging in place is a popular option for many seniors today, prompting a need for accessible and reliable services to ensure that they can remain independent and thriving. These services include transportation, which can allow your loved one to maintain their relationships, contribute to the economy, and more. With a rise in life expectancy, safe transportation options must be readily available to seniors.
Seniors need to be able to engage with the community around them. It's important to have access to family, friends, and religious circles. In addition, self-care is a crucial component for seniors to maintain their health, mentally and physically. According to the Surface Transportation Policy Project, seniors over the age of 65 face obstacles that prevent them from making shopping trips, attending medical appointments, and participating in social activities that matter to them. Safe senior rides in Pennsylvania are essential to the overall well-being of our aging population.
Statistics and facts about Pittsburgh senior transportation
What are the risks associated with senior driving in Pittsburgh?
There is a variety of risks related to seniors' driving. Without easy access to reliable transportation, seniors may decide to keep driving despite it no longer being safe for them to do so. According to the U. S. Department of Transportation Federal Highway Administration, 1 in 5 drivers is aged 65 and older. The following chart contrasts the rate of senior deaths across the U. S. and Pennsylvania specifically.
| | Number of Senior Deaths (65+) | 65+ Population | Rate of Senior Deaths per 100,000 |
| --- | --- | --- | --- |
| USA | 11,252 | 74,629,409 | 15.08 |
| Pennsylvania | 315 | 2,393,362 | 13.16 |
While the rate of senior deaths is marginally better in Pennsylvania than across the U. S. as a whole, Seasons is dedicated to bringing that number down further. By helping seniors find and access quality senior ride providers, we can help protect our aging community, as well as others on the roads.
How are older adults like seniors in Pittsburgh getting around?
Seniors are still able to get around in different ways, even without access to public transportation. The KRC Research Surveys conducted in 2018 found that just 15 percent of older adults take advantage of public transportation while 82 percent opt to drive their own vehicle. In addition, 58 percent are able to get rides from family and friends.
Older Adults Who Report Using Public Transportation
Older Adults Who Report Still Driving
Older Adults Who Report Riding with Family or Friends
However, these solutions are not always the most reliable. If your loved one can't access public transit for some reason, they need additional options that can meet their needs, from their schedule to their physical requirements. It can be difficult for some to make it to and from transit access points or to arrange rides with someone who can get them to an appointment on time. That's where senior transportation can help.
What's considered safe, reliable senior transportation in Pittsburgh?
Safe, reliable Pittsburgh elderly transportation is meant to be more than a mere taxi service. Because seniors can have a variety of special needs, a qualified senior ride provider must be able to provide the right accommodations to meet them. For instance, many seniors use various types of medical and mobility equipment, such as wheelchairs, walkers, and more. In addition, their driver can assist them in getting into and out of the vehicle or help them get registered for their medical appointments upon arriving at the facility they are visiting. Seniors also need someone who can adapt to their scheduling requirements and remain on-site until it's time to go home.
Senior rides in Pittsburgh
Transportation is a vital component of life and your loved one needs to be able to get around when they need to. If the senior in your life can't use public transit for any reason, they'll have to rely on someone who can provide quality rides for seniors in Pittsburgh. Let us assist you in your search.