Find more resources in your city!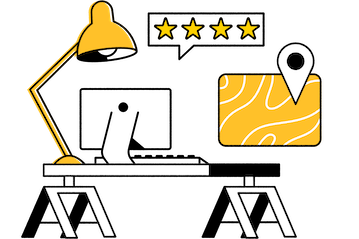 Start Exploring
Should your business be here?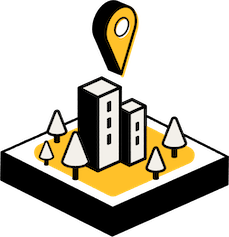 Add your business
Phoenix senior transportation for aging in place
Today, many seniors prefer to age in place, as it allows them to remain in a familiar environment. Aging in place can be beneficial to seniors who are suffering from memory decline due to conditions like Alzheimer's. In addition, it allows them to maintain their independence in a way that they otherwise might not be able to at a nursing home. However, to succeed, it's important to provide access to services that can help them to thrive.
. Reliable transportation is vitally important to our senior community. Transportation allows them to attend to family, social, and religious relationships, activities, and obligations. In addition, they need to be able to make it to medical appointments and more. Studies by the Surface Transportation Policy Project reported that elders over the age of 65 make fewer shopping trips and fewer trips to the doctor, which can have a negative impact on their quality of life.
Statistics and facts about Phoenix senior transportation
What are the risks associated with senior driving in Phoenix?
There is a range of risks associated with seniors driving in Phoenix, whether they suffer from decreased eyesight or cognitive capabilities. The US Department of Transportation Federal Highway Administration reported that over 45 million drivers are over the age of 65. The following chart contrasts the nationwide statistics of transportation-related senior deaths with those in Arizona.
| | Number of Senior Deaths (65+) | 65+ Population | Rate of Senior Deaths per 100,000 |
| --- | --- | --- | --- |
| USA | 11,252 | 74,629,409 | 15.08 |
| Arizona | 230 | 1,308,633 | 17.58 |
The rate in Arizona is greater than the average across the U. S. To reduce these numbers, Seasons strives to help non-driving seniors find qualified Prescott elderly transportation that can accommodate their needs. Accessible and reliable senior transportation can be just the thing to ensure safety to our senior population, allowing them to maintain their freedom with ease.
How do seniors in Phoenix get to public transit access points?
There are many ways that seniors may choose to arrive at access points for public transit. Unfortunately, it can be challenging for seniors to navigate the trip to transit stations. Below, you can see the statistics reported by the TransitCenter in 2016, which found that seniors used a variety of methods of transportation to access public transit.
The majority of seniors walk to access public transit, which can be challenging for those who require a mobility device to get around or need a hand moving from place to place. In addition, 26 percent of seniors opt to drive themselves and park, which leaves them vulnerable to the risks associated with senior driving. Providing reliable rides for seniors in Phoenix is an excellent solution to keep seniors safe.
What's considered safe, reliable senior transportation in Phoenix?
Unlike a typical ride service provider, quality Phoenix elderly transportation services go above and beyond to meet the needs of the seniors they serve. Seniors often have requirements that must be met to ensure that they can travel safely and securely. For example, clients may need assistance entering and exiting the vehicle, walking from the vehicle to the building, or signing in for medical treatments. Other clients may use wheelchairs and other devices to move around, which calls for a vehicle that can accommodate equipment. In addition, a senior ride provider can meet your loved one's scheduling needs to get them to appointments on time, as well as wait on-site until they need to get back home.
Senior rides in Phoenix
Whether the senior in your life is not able to take advantage of fixed-route transportation for scheduling, cognitive, mobility, or other reasons, they can depend on providers of high-quality senior transportation in Phoenix. Let Seasons assist you in your search for a qualified driver who can meet your loved one's specific needs.