Find more resources in your city!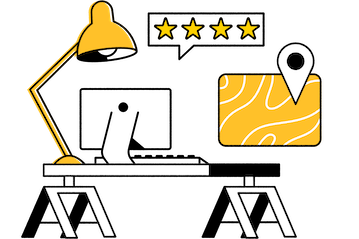 Start Exploring
Should your business be here?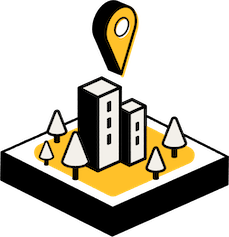 Add your business
Philadelphia senior transportation for aging in place
Because aging in place is the preferred option for most seniors today, it's important that services are available to help them live as independently as possible. As life expectancy continues to rise, safe Philadelphia elderly transportation options must become more readily available.
Access to reliable transportation is of utmost importance to our senior population. Access to social, family, religious, and self-care is also crucial for seniors to live a full and dignified life. According to a study by the Surface Transportation Policy Project, seniors aged 65 and over who no longer drive make 59% fewer shopping trips; 65% fewer trips to access social, religious, and family activities, and 15% fewer visits to the doctor. As a result, they get less preventative care, fewer early diagnoses of various conditions, and less frequent treatment of existing conditions. Safe senior rides in Philadelphia are essential to the overall well-being of our aging population.
Statistics and facts about Philadelphia senior transportation
What are the risks associated with senior driving in Philadelphia?
If seniors cannot access safe and reliable transportation easily, they may choose to continue driving after it's safe for them. This can lead to increased injuries or deaths caused by traffic accidents. For example, the following chart uses statistics from the CDC to show the number of automotive deaths for seniors aged 60 and above in the US and in Pennsylvania specifically.
| | Number of Senior Deaths (65+) | 65+ Population | Rate of Senior Deaths per 100,000 |
| --- | --- | --- | --- |
| USA | 11,252 | 74,629,409 | 15.08 |
| Pennsylvania | 315 | 2,393,362 | 13.16 |
While the rate in Pennsylvania is better than the overall U. S. rate, Seasons hopes to improve it even more by helping seniors find the kind of transportation they need on a regular basis so they can keep their independence even after they stop driving. Providing this service helps keep seniors safe as well.
How are older adults like seniors in Philadelphia getting around?
Statistics from a recent study by KRC Research reveal that older citizens most often use their own cars to get around. Public transportation is the least popular way to travel, often because seniors' access to transit is limited. Compared to other cities, Philadelphia has good access to transit. However, it's still important to ensure that your loved one has a safe way to get around.
Older Adults Who Report Using Public Transportation
Older Adults Who Report Still Driving
Older Adults Who Report Riding with Family or Friends
Even though Philadelphia provides excellent transportation options for seniors who are able to take advantage of the city's public transportation options, there is still a great need for senior-specific transportation for those who need to get around safely and want to remain as independent as possible. Let Seasons help you find the right solution for your loved one.
What's considered safe, reliable senior transportation in Philadelphia?
Quality senior transportation consists of more than a simple pick-up and drop-off service. Seniors may have any number of special needs that need to be taken into account by the provider of senior rides. For example, many seniors use wheelchairs. Other clients may need assistance walking from their door to the vehicle, getting in and out of the vehicle, or somebody to help them get to the appropriate area in the medical facility they are visiting. Seniors also need drivers who are going to get them to their appointments on time and who will stay on location until it's time for them to return home.
Senior rides in Philadelphia
If your loved one is not able to take advantage of the free public transportation offered in the city, they must depend on providers of quality senior transportation in Philadelphia. Let us help you find rides for seniors in Philadelphia that meet all of the needs of the senior in your life.