Find more resources in your city!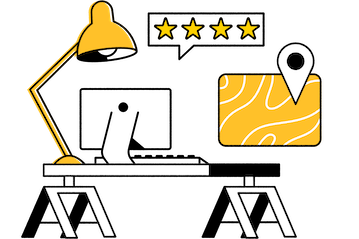 Start Exploring
Should your business be here?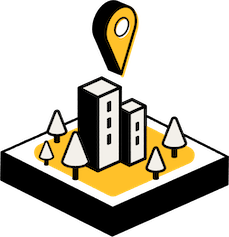 Add your business
Orlando senior transportation for aging in place
Senior citizens are a lot more mobile and active today than they were in the past. However, because they rely heavily on driving themselves, when they can no longer do so their quality of life can greatly deteriorate in the absence of widely accessible senior transportation in Orlando being available. To make sure that seniors aging in place remain fully connected to the world outside their homes including their families, friends, and wider communities, they need safe Orlando elderly transportation that is easy to access. Being able to come and go as they please helps them keep living fulfilling lives, maintain their health by making it easy to access treatment and preventative medical care, run their own errands, enthusiastically participate in social and religious activities, and even stay fit and in shape. Rides for seniors in Melbourne that are affordable, accessible, and safe are essential for their wellbeing and overall quality of life.
Statistics and facts about Orlando senior transportation
What are the risks associated with senior driving in Orlando?
Driving can become unsafe for seniors for various reasons such as slower reflexes and decision-making, visual or hearing impairments, or medication that impairs them. This can potentially make the roads more dangerous for them as well as other drivers. The following table compares the rate of senior automotive deaths in the U. S. with that of the state of Florida:
| | Number of Senior Deaths (65+) | 65+ Population | Rate of Senior Deaths per 100,000 |
| --- | --- | --- | --- |
| USA | 11,252 | 74,629,409 | 15.08 |
| Florida | 804 | 4,497,337 | 17.88 |
It is clear that there are considerable risks involved for seniors who continue to drive when it is no longer safe for them to do so. Surrendering their car keys does not have to mean surrendering their mobility and independence. You can rely on Seasons to find rides for seniors in Orlando to keep them safe and mobile and give you peace of mind when they are out and about.
What do seniors in Orlando worry about when it comes to transportation?
As much as your cherished senior citizen greatly appreciates being able to rely on you when they need help, most seniors would rather be independent and self-sufficient. It is therefore not surprising that KRC Research Surveys indicate many of them worry about no longer being able to drive or cutting back on time spent behind the wheel. Affordable, reliable, and accessible alternatives to driving should be readily available to them so they don't have to fear being helpless and constantly dependent on family and friends.
Older Adults Who Expect to Stop Driving in the Future
Older Adults Who Have Cut Back on Driving
Older Adults Who Consider Finding Alternative Transportation Difficult
Seniors already have to face challenges such as declining health and the loss of physical or mental capabilities. They shouldn't also have to fear being isolated and confined to their homes just because there is a lack of senior transportation in Melbourne. They deserve the joy of independence and autonomy that comes with safe and reliable options for transportation. We know you feel the same way and would like to help you provide them with excellent alternatives.
What's considered safe, reliable senior transportation in Orlando?
Adequate and appropriate Daytona Beach elderly transportation should accommodate the specific needs of senior citizens. It should be affordable as many seniors are on fixed incomes and be equipped for disability access for those in wheelchairs or with other mobility challenges. Drivers and caregivers that are screened and trained to cater to the needs of seniors and give them special attention are a major plus. Many seniors might need help getting out of the house and into the vehicle, as well as get them to their appointments, events, and activities on time, with the option of staying on location until they are ready to go home.
Senior rides in Orlando
All senior citizens should be able to continue living on their own terms and stay connected to the people, activities, and things that are important to them. If disability or lack of access keeps them from using public transport, we can help you find a safe and reliable alternative to ensure that they stay mobile