Find more resources in your city!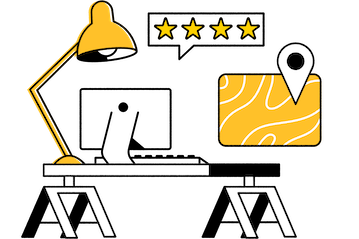 Start Exploring
Should your business be here?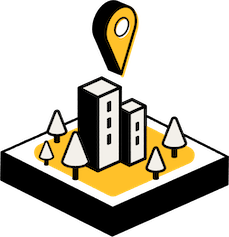 Add your business
New Orleans senior transportation for aging in place
Most seniors are electing to age in place in the comfort of the familiar surroundings of the homes and neighborhoods they have lived in for years. However, getting older also signifies a lot of change, including having to cut down on time spent on the road or permanently giving up driving. In many cities, suburbs, and rural areas, public transport is not widely accessible and is often not designed to accommodate the needs of senior citizens. In addition to this, family and friends might not always be available to help seniors get around, resulting in them being isolated and confined to their homes. This is why access to quality rides for seniors in New Orleans is absolutely essential to help them keep their dignity, independence, and autonomy, while ensuring they can spend time with family and friends, get the healthcare and self-care they need, as well as enjoying an enriching social and spiritual life.
Statistics and facts about New Orleans senior transportation
What are the risks associated with senior driving in New Orleans?
Senior citizens face a higher risk of injury on the roads and, due to their age, have a more difficult time recovering from an injury in automotive accidents. As they age, seniors lose some of the skills and reaction time that can help prevent a car accident, whether because of deteriorating vision, mental faculties, or physical capabilities. Below you can see the national senior transportation death statistics compared to that of the state of Louisiana:
| | Number of Senior Deaths (65+) | 65+ Population | Rate of Senior Deaths per 100,000 |
| --- | --- | --- | --- |
| USA | 11,252 | 74,629,409 | 15.08 |
| Louisiana | 157 | 741,022 | 21.19 |
Although the overall national rate is better than the rate for Louisiana, Seasons is committed to helping you ensure that your senior has many safe alternatives to driving by giving you access to the best New Orleans elderly transportation services. This means your loved one can enjoy their freedom while you enjoy peace of mind.
What should caregivers know about how giving up driving affects seniors in New Orleans?
When older adults have to give up driving, it can be detrimental to their health as well as their social and economic wellbeing. According to research, those who are unable to drive make 15% fewer trips to the doctor, 59% fewer shopping trips and restaurant visits, and 65% fewer trips to see family and partake in social and religious activities. This means their health is at risk of deteriorating and they could suffer painful social isolation while being stuck at home.
Fewer Dr. Visits by Older Non-Drivers
Fewer Shopping Trips by Older Non-Drivers
Fewer Social Family/Religious Trips by Older Non-Drivers
Getting older should not mean living a less fulfilling life. Seniors should have access to quality New Orleans elderly transportation and we can help you make sure of that. Excellent transport alternatives mean our seniors can keep the fridge stocked and their hair cut, access preventative care and manage existing health conditions, and continue making precious memories with their loved ones.
What's considered safe, reliable senior transportation in New Orleans?
Quality elderly transportation should be able to accommodate the specific and varying needs of senior citizens. Many seniors use wheelchairs and so disability-accessible vehicles are important. Some elderly people might need assistance from their doorsteps, in and out of the vehicle, as well as at their destinations, whether with stairs or carrying their purchases. They also need drivers who can help them get to important medical appointments on time and give them the care they need on the way home after receiving treatment such as dialysis or chemotherapy. Some seniors might need their transportation providers to remain at their destination until it is time to go back home.
Senior rides in New Orleans
Whatever the specific needs of your loved one are, we can help you find senior transportation in New Orleans that will cater to all of them. Your loved one deserves to enjoy their golden years with days full of quality time with family and friends, ample social and spiritual events, and their dignity and autonomy fully intact.