Find more resources in your city!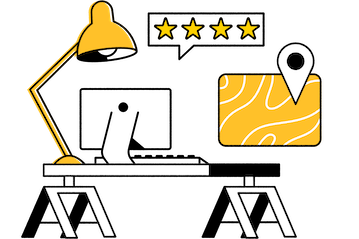 Start Exploring
Should your business be here?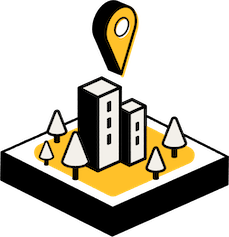 Add your business
What are the risks associated with senior driving in Mobile?
Seniors typically give up their licenses because, at a certain point, it's no longer safe for them to drive. As you'll see below, older adults are involved in a high percentage of all fatal accidents. That's absolutely not what you want for your loved one, so it's important to be proactive about finding another solution for senior transportation in Mobile.
When your loved one begins experiencing reduced vision, reaction time, and dexterity, it's time for them to retire from the roads and let someone else take over. That responsibility often falls to family members. But it can be hard to find the time to drive your senior everywhere they need to go. It's why more and more families in the area are choosing professional senior transportation in Mobile.
How are older adults like seniors in Mobile getting around?
As you start thinking about which transportation options will be best for your loved one, you may wonder how other older adults get around. As you'll see below, they use several different methods of transportation. The best option for your senior and your family could vary based on their unique situation.
Older adults who report using public transportation
Older adults who report still driving
Older adults who report riding with family or friends
Mobile elderly transportation is a good fit for older adults who are no longer able to drive themselves. But sometimes, a senior will be reluctant to give up their license. If that's how your loved one feels, then finding a senior transportation company and giving them the chance to experience what that's like could be the push they need to finally make the decision.
Mobile senior transportation for aging in place
Hiring a company that specializes in Mobile and Pensacola elderly transportation could also help make your loved one's aging-in-place plan more realistic. More and more seniors are deciding to stay at home instead of moving into retirement facilities. If your senior would like to do that, then they're going to need a way to get around town without having to rely on you every time they need to do so.
A company that offers rides for seniors in Mobile can help with this. They can ensure that your loved one is able to age at home without feeling isolated or lonely. Instead, they'll be able to get out and see friends or complete important chores whenever they want. You can take a look at our comprehensive guide to choosing senior transportation to learn more.
Senior rides in Mobile
Your senior should be able to age in place in dignity and comfort. Finding a company that offers rides for seniors can help make this happen. Your loved one will be able to truly enjoy their golden years in whatever ways they want, and you'll have more time to spend focusing on your own life. If you're ready to begin doing your research, you're in the right place. Take a closer look at the resources on Seasons to get started today.