Find more resources in your city!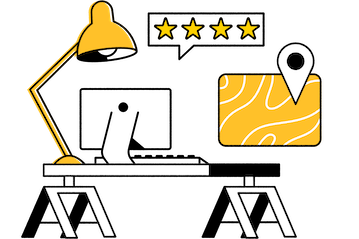 Start Exploring
Should your business be here?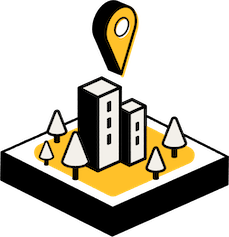 Add your business
What are the risks associated with senior driving in Lubbock?
Since the aging process can compromise an individual's performance behind the wheel, it's only logical to conclude that older seniors are worse drivers than younger seniors. This trend is largely true but also means that younger seniors are more likely to continue driving than their older peers. That leads to the following startling statistics regarding the age of drivers in fatal automobile accidents:
The aging process is slow enough that many older adults don't realize they are declining as drivers until it's too late. The changes are often more apparent with older seniors, making them more likely to give up their keys in favor of safe, reliable senior transportation in Lubbock. Experts agree that this is the reason for the stats above.
How does giving up driving affect seniors in Lubbock?
While senior transportation is primarily intended to help older adults get from point A to point B, it can also help address the psychological consequences of giving up driving. The National Aging and Disability Transportation Center offers the following statistics on how the loss of driving privileges makes seniors feel:
Feel dependent on others by giving up driving
Feel frustrated by giving up driving
Feel isolated as a result of giving up driving
None of these are positive emotions, and anything that potentially harms a senior's mental health as they age in place has to be addressed. Rides for seniors in Lubbock can be a great way for older adults to retain their freedom and mobility after giving up their cars, helping them live happily and safely.
Lubbock senior transportation for aging in place
Senior transportation isn't only for essential trips to the supermarket and medical appointments but also to help older adults meet up with friends at a restaurant and attend religious services. Your elder loved one will be using it a lot, so it's important to choose an affordable option that they'll have no issue paying for multiple times per day. Similarly, vehicles should be equipped with accessibility features that older adults need. For instance, mobility aids like walkers are requisite for many seniors to get around but take up tons of space. Average vehicles may not be able to accommodate them which means that they cannot accommodate the seniors who rely on them. Our comprehensive guide to choosing senior transportation includes more info on what to look for, so reference it frequently as you research.
Senior rides in Lubbock
Senior transportation is an easy issue to solve in theory but a more challenging one in practice. Many family members say they will drive their elder loved ones wherever they want to go only to be overwhelmed by the number of requests. Older adults may also delay and even cancel trips to avoid imposing on a friend or family member, making it harder for them to age in place. Seasons provides the free resources you need to help your senior get around independently and we encourage you to utilize them today.