Find more resources in your city!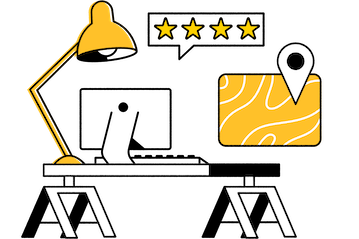 Start Exploring
Should your business be here?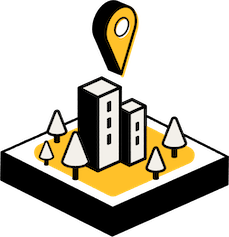 Add your business
Las Vegas senior transportation for aging in place
Today, most seniors choose to age in place, making it important to ensure that services are available to allow them to thrive as they age. Transportation is a vital component to maintaining independence and freedom.
Seniors require reliable and safe transportation to enjoy a full and dignified life that allows them to access religious, family, social, and self-care. The Surface Transportation Policy Project released a study that found that seniors who can no longer drive themselves participate in fewer activities, make fewer shopping trips, and go to the doctor less frequently. This can result in a variety of issues, such as a lack of preventative care and treatment for existing conditions. By ensuring that your loved one has access to senior transportation in Las Vegas, you can positively impact their overall wellbeing as they continue to age.
As the average life expectancy continues to rise, transportation options for the elderly need to become more accessible to the senior community.
Statistics and facts about Las Vegas senior transportation
What are the risks associated with senior driving in Las Vegas?
Seniors who can't find access to safe transportation may continue to drive despite the dangers involved, which can endanger your loved one and those around them. This can lead to increased accidents, injuries, or deaths on the road. The following chart uses statistics from a report by the U. S. Department of Transportation Federal Highway Administration to show the number of automotive deaths for seniors over the age of 65 in the U. S. and in Nevada.
| | Number of Senior Deaths (65+) | 65+ Population | Rate of Senior Deaths per 100,000 |
| --- | --- | --- | --- |
| USA | 11,252 | 74,629,409 | 15.08 |
| Nevada | 86 | 495,972 | 17.34 |
The rate in Nevada is significantly better than the U. S. as a whole; however, Seasons strives to reduce those numbers even more by helping elders find reliable and safe transportation to allow them to keep their independence despite no longer driving. By enlisting the help of a professional, your loved one can have their needs more readily met while keeping them safe.
How many seniors in Las Vegas have transit options within walking distance?
Safe transportation is invaluable to the senior community, allowing them to get around effectively. According to a report by Transportation for America, the number of seniors with poor access to reliable transit options is greater in areas with a population of 1 million or more. The table below displays the findings of this report:
While there are options available for seniors in Nevada to make it to special events and medical appointments, there is a need for Las Vegas elderly transportation to ensure that seniors who need to get around can remain as self-sufficient as possible. There are many reasons your loved one may not be able to access public transportation, such as cognitive problems, mobility, eyesight, and more.
What's considered safe, reliable senior transportation in Las Vegas?
Senior transportation goes beyond a taxi service. Your loved one's driver won't simply pick them up at point A and drop them off at point B. Many different needs need to be considered by the transportation service. Seniors may have mobility devices to help them get around that need to be accommodated, for instance. Others may need assistance exiting and entering the vehicle or getting to the right area for a medical appointment they are scheduled for. Quality senior transportation needs to get your loved one to their appointments on time, as well as wait in the area to ensure that they make it home safely.
Senior rides in Las Vegas
If your loved one is struggling to access free public transportation, they'll have to rely on qualified senior transportation in Las Vegas to allow them to continue to live their lives with dignity. Let Seasons help you find local rides that can meet all of their needs as they continue to age in place.