Find more resources in your city!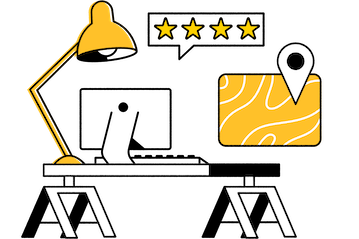 Start Exploring
Should your business be here?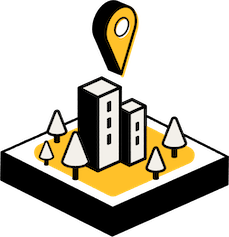 Add your business
What are the risks associated with senior driving in Lansing?
Aging can slow an individual's reaction speed, contribute to cognitive decline, and even make it more challenging to physically drive. Furthermore, seniors are more likely to develop chronic medical conditions that could compromise their performance behind the wheel. The statistics below look at fatal car accidents in Michigan in 2020 based on the age of the driver:
You may be surprised to see that younger seniors were involved in more fatal car crashes than their older counterparts. This doesn't mean that older seniors are better drivers but that they've been convinced to give up driving, making it impossible for them to be involved in an accident. Younger seniors are more likely to drive and therefore more likely to be involved in an accident.
What do seniors in Lansing worry about when it comes to transportation?
Some seniors understand why they should give up driving but cannot do so completely because they still need to get to social events, religious services, shopping, and medical appointments. Many older adults also associate the ability to drive with their independence. The following stats reveal what older adults truly think about their ability to drive:
Older adults who expect to stop driving in the future
Older adults who have cut back on driving
Older adults who consider finding alternative transportation difficult
If you want to help your senior give up driving without compromising their independence, senior transportation in Lansing and nearby areas like Jackson is just what you've been searching for. Dedicated senior transportation offers many benefits for older adults including accessibility features and pick-ups wherever would work best for your older loved one.
Lansing senior transportation for aging in place
Seasons strives to help all seniors enjoy their retirement years as safely and independently as possible, and nobody understands senior transportation like us. Therefore, we've created a comprehensive guide to choosing senior transportation to help older adults and their loved ones find the reliable transportation service they need to age in place successfully.
The secret is to think about how your senior will use a service. If they use wheelchairs to get around, they need a transportation service with lots of storage so they can take their mobility aid with them. Great Lansing elderly transportation is also flexible, allowing seniors to choose where trips begin and end on the timeline that works for them. Senior transportation accomplishes little if your senior feels that it's too expensive to use whenever they want to go someplace, and our guide includes money-saving tips as well.
Senior rides in Lansing
Driving your senior wherever they want to go can be a good way to spend quality time with them, but your older loved one doesn't want to impose on you for every trip or plan their day around your schedule. The free resources available on Seasons such as the local listings above can help you find safe senior transportation to fill in the gaps and ensure your older adult can live as independently as possible!