Find more resources in your city!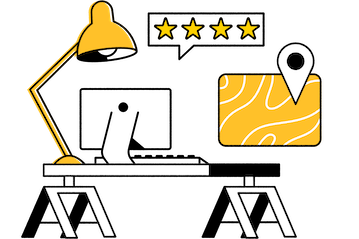 Start Exploring
Should your business be here?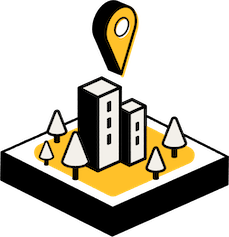 Add your business
What are the risks associated with senior driving in Lafayette?
One of the biggest challenges for older adults without transportation assistance is the temptation to continue driving when doing so is no longer safe. Physical challenges like failing vision or mobility issues could make driving hazardous for seniors and others on the road. To get a better idea of the risks associated with driving for older adults, here is a look at 2020 fatal car crashes by age in Louisiana:
One of the best decisions an older adult can make is deciding that they will stop driving if they believe it's no longer a safe option for them. But making this decision means they will need help getting to appointments, going to the grocery store, and meeting other obligations that require transportation. A great way to support them is by locating top-notch Lafayette elderly transportation.
How do seniors in Lafayette get to public transit access points?
While about 9 out of 10 seniors make trips by private vehicles, approximately 3% use public transportation. Depending on the size of a town or city, it could be simple or quite difficult for older adults to access their local public transportation options. TransitCenter has revealed the different ways seniors choose to arrive at public transit access points in their area:
A large request from seniors is to have greater availability of convenient public transportation. For older adults who have not had this request granted and also don't have access to reliable private transportation, working with a service that provides rides for seniors in Lafayette might make a big difference in their lives. It could help them arrive at important destinations while ensuring they maintain their independence.
Lafayette senior transportation for aging in place
One of the most important aspects of aging in place is an older adult's ability to live comfortably and happily in their home. Not having access to reliable transportation could result in some seniors having to move to a senior community or the home of a family member who can more easily transport them to their destinations. By taking advantage of senior transportation in Lafayette, they can travel to community events, religious gatherings, and other settings without having to burden a family member or friend. This freedom can help them feel good about growing older gracefully and with dignity.
There are even more benefits to finding reliable senior transportation in Lafayette. If your older loved one has a health challenge, getting to doctor's appointments or treatment facilities on time is important. Reliable senior transportation can help them maintain their preventative care and reduce their likelihood of experiencing worsening symptoms from existing conditions or the onset of a new ailment.
Learn even more about finding senior transportation by reviewing our comprehensive guide to choosing senior transportation.
Senior rides in Lafayette
Free or low-cost public transportation is not a reliable option for all older adults. Some live too far from transportation access points or have mobility issues that make public transportation difficult. If your elderly loved one is in this position and also struggles to find reliable private transportation, locating rides for seniors in Lafayette is a great choice. We're happy to help you find fantastic options that can enhance your senior's travel possibilities. Explore our listings to begin your search today.