Find more resources in your city!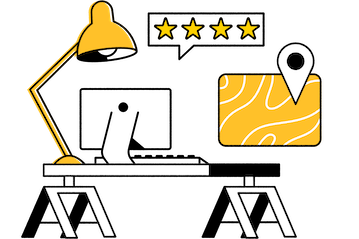 Start Exploring
Should your business be here?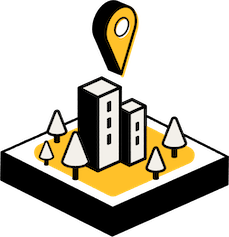 Add your business
Indianapolis senior transportation for aging in place
Accessible services are vital to maintaining the quality of life of our senior community. Today, it's common for seniors to opt to age in place, rather than move into a nursing home or other facilities. With life expectancy on the rise, the importance of safe and reliable transportation services needs to become more readily available in Indiana.
Seniors who no longer drive frequently lose much of their ability to move about freely. This can harm their relationships, mental and emotional health, and otherwise impact the quality of their life. According to a study released by the Surface Transportation Policy Project, seniors aged 65 and older who no longer drive often struggle to participate in their community and the economy. The study found that non-driving seniors make fewer shopping trips and doctor's visits, as well as experience less access to social, family, and religious activities. Due to this, they may suffer from undiagnosed conditions and receive less preventative care.
Statistics and facts about Indianapolis senior transportation
What are the risks associated with senior driving in Indianapolis?
While seniors are not worse drivers than others, there are some risks involved when seniors choose to drive after it's no longer safe for them. The following chart compares statistics from the Department of Transportation Federal Highway Administration that show the number of transportation-related deaths for seniors over 65 across the United States and in Indiana specifically.
| | Number of Senior Deaths (65+) | 65+ Population | Rate of Senior Deaths per 100,000 |
| --- | --- | --- | --- |
| USA | 11,252 | 74,629,409 | 15.08 |
| Indiana | 206 | 1,085,743 | 18.97 |
The rate in Indiana is greater than the overall U. S. rate. However, which is why Seasons is dedicated to keeping seniors safe by helping them and their families find qualified transportation services that can help to maintain their independence after they've stopped driving. By providing this service, we hope to reduce the number of automotive deaths for non-driving seniors.
What should caregivers know about how giving up driving affects seniors in Indianapolis?
When seniors have to stop driving, it can affect them in a variety of different ways that can negatively impact their mental and emotional health. The list below explains the most frequent effects not driving has on older and younger adults, based on the findings of KRC Research Surveys in 2018. Reliable transportation can be a great way to ease these feelings of frustration and isolation.
Feel Dependent on Others When Giving Up Driving
Feel Frustrated By Giving Up Driving
Feel Isolated As a Result of Giving Up Driving
Seniors deserve a high quality of life and their freedom to live to the fullest. Enlisting the support of quality Indianapolis elderly transportation services can allow them to continue to participate in the activities that matter to them, which can be a great help to their emotional, mental, and physical health.
What's considered safe, reliable senior transportation in Indianapolis?
Rides for seniors in Indianapolis go beyond acting as a taxi service for the elderly. Seniors often have a number of specific requirements to ensure that they can safely and comfortably travel around their community. They may require accommodations for a wheelchair or other mobility devices. Other riders might need support as they move from the vehicle to the door and back again or someone who can ensure that they are in the right area of the medical facility for an appointment. In addition, drivers will be able to make sure that seniors arrive at their appointments on time and stay on location until it's their client is ready to return home.
Senior rides in Indianapolis
With the free resources at Seasons, you can find quality Indianapolis senior transportation providers for your loved one that can meet all of their transportation needs. Allow us to assist you in your search for a ride service that can help the senior in your life regain their independence and thrive as they age in place.