Find more resources in your city!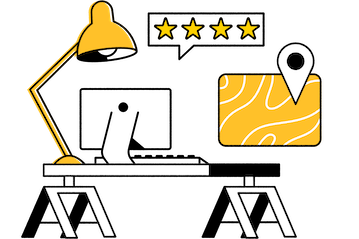 Start Exploring
Should your business be here?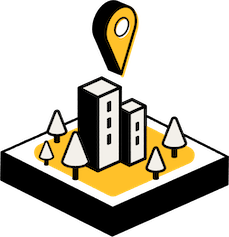 Add your business
Houston senior transportation for aging in place
Seniors aging in place still have places to go and people to see. Your loved one would like to remain self-reliant and autonomous for as long as they possibly can; picking up their own groceries and running other errands, visiting friends and relatives, as well as attending social and religious functions and events. However, many aging seniors don't drive anymore and, in the absence of safe and reliable Houston elderly transportation, have no choice but to be dependent on family and friends to get around. This encroaches on their freedom and independence and if no one is available to drive them when needed, it can also make it harder to manage their health with regular doctor's visits and make them vulnerable to loneliness and isolation. Accessible rides for seniors in Houston are absolutely crucial to the overall wellbeing of our much-loved senior citizens and help them to live full and dignified lives.
Statistics and facts about Houston senior transportation
What are the risks associated with senior driving in Houston?
As our seniors get older, they often experience changes to their vision, physical capabilities, memory, and reflexes, all of which are very important for staying safe on the roads. A lack of safe and widely accessible transportation could contribute to the already senior death rates from car accidents. Here is a table setting out the national rate of senior deaths in relation to that of Texas:
| | Number of Senior Deaths (65+) | 65+ Population | Rate of Senior Deaths per 100,000 |
| --- | --- | --- | --- |
| USA | 11,252 | 74,629,409 | 15.08 |
| Texas | 684 | 3,734,229 | 18.32 |
While the rate in Texas is higher than the overall U. S. rate, Seasons can help you get peace of mind that your senior is staying as safe as possible while remaining mobile and independent. We can help you to ensure that your loved one has regular and easy access to the kind of transportation that meets their specific needs.
How do transportation difficulties affect senior caregivers in Houston?
Although we know that caregivers just like you are always happy to help your cherished senior with their transportation needs, it can be overwhelming with all your other responsibilities, and sometimes it might feel like there just aren't enough hours in the day. You are not alone. According to KRC Research Surveys, 39% of caregivers spend upwards of 5 hours a week driving their relatives or friends around, 86% are concerned about their loved one's driving abilities, and 28% feel overwhelmed by having to provide transportation for their loved one.
Caregivers Who Spend 5 + Hours Weekly on a Care Recipient's Transportation Needs
Caregivers Concerned About A Care Recipient Driving
Caregivers Who Consider Providing Transportation Overwhelming
By helping you to find the best alternatives for senior transportation in Houston, we hope to lift some of the responsibility of caregiving from your shoulders and enable you to spend a bit more time taking care of yourself. You can enjoy a break with the full assurance that your loved one's needs are being met.
What's considered safe, reliable senior transportation in Houston?
Senior transportation must be affordable as many seniors are on a fixed income. It should also be accessible for those with physical disabilities as well as provide additional care and support for those with other needs and limitations. The elderly need so much more than just a pick-up and drop-off service; they need a hand getting in and out of the vehicle, and might need the driver to make multiple stops or stick around until they are done with their errand or appointment and are ready to go home. They need drivers who are punctual and drive cautiously, help them carry their shopping bags, and get to their exact destination in big venues such as hospitals.
Senior rides in Houston
To ensure that our seniors who are aging in place enjoy an excellent quality of life and can grow old with the dignity they deserve, they need access to the best senior transportation in Houston. Let us help you locate the transportation service that will cater to the unique needs of you and your senior.