Find more resources in your city!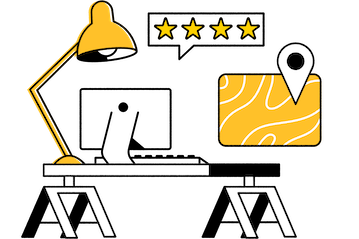 Start Exploring
Should your business be here?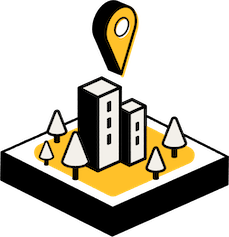 Add your business
Hampton Roads senior transportation for aging in place
Since most seniors would rather age in place, all kinds of services are crucial to help them live independently with dignity. Life expectancy continues to rise so safe rides for seniors in Newport News become more and more important.
While the primary need for senior transportation may focus on medical appointments, that's not the only reason seniors need quality rides for seniors in Norfolk. The ability to get to social, family, religious, and self-care locations is as important to seniors as their medical appointments are. Seniors must be able to access Hampton Roads elderly transportation in order to live full and dignified lives.
Most of the time, it's the family that provides rides for seniors. Depending on the number of drivers in the family, this can become very demanding. As your time is limited, you may end up feeling guilty that you can't drive your loved one everywhere they want to go. Safe and reliable Newport News senior transportation can alleviate the stress so you can enjoy the time you have with your aging parent or grandparent.
Statistics and facts about Hampton Roads senior transportation
What are the risks associated with senior driving in Hampton Roads?
One of the greatest risks associated with senior driving is that seniors will choose to continue driving themselves past the time they should have stopped. This may be their last resort if there are no other options. This leads to a high number of senior deaths due to car accidents according to a 2019 Senior Transportation study.
| | Number of Senior Deaths (65+) | 65+ Population | Rate of Senior Deaths per 100,000 |
| --- | --- | --- | --- |
| USA | 11,252 | 74,629,409 | 15.08 |
| Virginia | 230 | 1,358,906 | 16.93 |
Seniors themselves are not the only ones in danger if they drive past the age when their reflexes slow down. Imagine the guilt your elderly parent or grandparent would feel if they hurt someone else while driving. The best way to prevent such tragedies is by finding safe senior transportation in Norfolk for your loved one.
What should caregivers know about how giving up driving affects seniors in Hampton Roads?
If your elderly loved one does give up driving without the benefit of quality rides for seniors in Portsmouth, they may end up missing out on some important activities in their lives. The following statistics from the article Aging Americans: Stranded Without Options indicates how many trips seniors without adequate transportation miss out on.
Fewer Dr. Visits by Older Non-Drivers
Fewer Shopping Trips by Older Non-Drivers
Fewer Social Family/Religious Trips by Older Non-Drivers
A lack of adequate transportation can actually shorten your loved one's life. Fewer trips to the doctor result in seniors getting less preventative care, fewer early diagnoses of various conditions, and less frequent treatment of existing diseases. The lack of adequate transportation can actually shorten your loved one's life. Safe senior transportation in Hampton Roads is critical to the well-being of our aging population.
What's considered safe, reliable senior transportation in Hampton Roads?
Many seniors who are in need of transportation require more than just a pick-up and drop-off service. Seniors are likely to have special needs that need to be taken into consideration. For example, a senior may be in a wheelchair and therefore need a special vehicle to pick them up. Other clients may need help walking to and from the vehicle or getting to the specific location within the building they are visiting for medical or other purposes. It's also important that seniors have drivers who will stay on location and provide their return transportation, without having to wait, when they are finished with their task or appointment.
Senior rides in Hampton Roads
If your aging loved one is not able to take advantage of the public transportation offered in the Hampton Roads area, it's up to you to make sure they have adequate transportation. Allow us to help you find safe and reliable senior transportation in Hampton Roads for the senior in your life.