Find more resources in your city!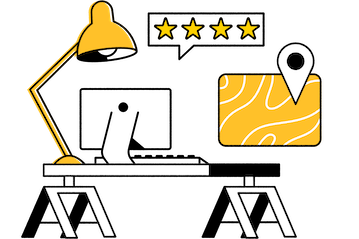 Start Exploring
Should your business be here?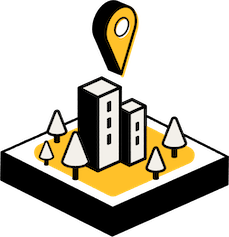 Add your business
Greenville senior transportation for aging in place
Aging in place has become increasingly popular as lifespans have lengthened. One of the stumbling blocks for many families, however, is managing the transportation needs of a loved one who has opted to stay in their own home. Finding rides for seniors in Greenville is necessary for a wide range of transportation needs. Seniors need just as much access to social gatherings, religious ceremonies, family events, and doctor's appointments as they've always had. In fact, in many cases, their transportation needs increase as doctor's appointments become more frequent.
When seniors don't have access to reliable transportation that is both convenient and safe they may delay routine medical visits that could detect preventable illnesses or they may put off seeking medical care altogether. It's also more likely that they will forgo the very events such as club gatherings and dinners with friends that increase quality of life and lead to stronger emotional resilience.
Statistics and facts about Greenville senior transportation
What are the risks associated with senior driving in Greenville?
When seniors are unable to utilize free public transportation or they don't want to rely too heavily on friends and family to drive them to and from appointments, they may decide to risk driving themselves for far longer than is safe. This can lead to transportation-related deaths that could be avoided with Anderson elderly transportation. The statistics below show the prevalence of transportation-related deaths throughout the United States and in South Carolina:
| | Number of Senior Deaths (65+) | 65+ Population | Rate of Senior Deaths per 100,000 |
| --- | --- | --- | --- |
| USA | 11,252 | 74,629,409 | 15.08 |
| South Carolina | 200 | 937,023 | 21.34 |
According to the study featured above, seniors in South Carolina are dying in transportation accidents at a higher rate than the United States average. This could be due to the lack of reliable public transportation in many rural areas. In areas with limited access to public transportation, it becomes especially important for seniors to have additional options. That's one of the reasons we prioritize helping to find senior transportation in Anderson.
How do seniors in Greenville get to public transit access points?
Even in locations where public transit is an option, it can be difficult for seniors to access the departure points without assistance from friends and family. Senior transportation in Greenville can help bridge the distance gap between a senior's home and the location of the available public transit so that seniors are able to utilize the service more easily.
Studies have shown that most people rely on walking or driving to reach these pivotal access points. However, mobility is one of the most pressing issues for seniors which makes these two options less viable for the aging population. With the help of reliable senior transportation in Asheville, however, your loved one may be able to continue utilizing public transportation long after they are no longer able to drive themselves.
What's considered safe, reliable senior transportation in Greenville?
Spartanburg elderly transportation is very different than the services available by a typical rideshare company. An aging population has different needs than their younger counterparts. Many have mobility issues that make walking difficult and they rely on devices such as scooters, wheelchairs, and walkers to make the trip from their home to the vehicle. Senior transportation must have storage room for these types of devices and have drivers that are able to help passengers to and from the car. It's also important that seniors have the option of having a ride wait for them when they go into an appointment instead of having to call for another ride and wait for them to arrive.
Senior rides in Greenville
Adequate transportation is a cornerstone of personal independence and is something an aging population should have access to. Finding senior transportation in Spartanburg shouldn't be difficult when it is so important for their physical, mental, and emotional well-being. Let us help you find reliable Asheville elderly transportation for your aging loved one.