Find more resources in your city!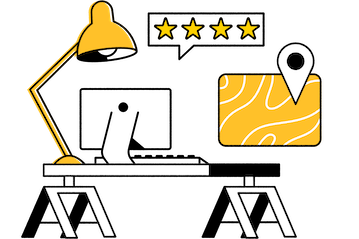 Start Exploring
Should your business be here?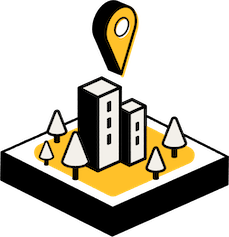 Add your business
What are the risks associated with senior driving in Fresno?
When seniors remain on the roads when they are no longer competent to drive, it places both their lives and that of other road users at great risk. However, without access to safe and reliable transportation alternatives, they might feel as though they have no choice but to keep driving.
The safety and well-being of senior citizens aging in place depend on the availability of transportation options that can accommodate their specific needs. Visalia and Fresno elderly transportation can ensure that your senior stays as mobile as they want to be, even if driving or public transit is not an option for them.
Do seniors in Fresno have affordable and accessible transportation?
Safe and reliable transportation is incredibly important for seniors aging in place. It ensures that they remain self-reliant and independent while keeping them connected with the people and activities they love most, as well as keeping them engaged and active in their communities. However, most of them lack access to this, as can be seen from the figures below:
Older adults who feel they have excellent transportation options
Older adults who report difficulty with access to transportation
Older adults who report difficulty with affordability of transportation
Relying on a professional provider of rides for seniors in Fresno is one of the best ways to make sure that your loved one always has easy access to transportation solutions to suit their needs. This will keep them mobile while also giving you peace of mind knowing that they are getting around safely.
Fresno senior transportation for aging in place
While using an e-hailing taxi service or hopping on a bus or train when you can't drive might seem easy to you, seniors have very different needs when it comes to transportation. For starters, most seniors are on a fixed income and need affordable options to get around. Secondly, it can be difficult for a lot of seniors to walk to a bus stop or train station, and navigate stairs and crowds if they have mobility issues. Third, they might need help getting in and out of vehicles, and possibly trained drivers and caregivers who can provide assistance if they have a form of cognitive or physical challenges, such as dementia or visual impairments. A quality provider for Fresno elderly transportation will be able to accommodate the unique needs of seniors. For more information to help you make an informed decision, check out our comprehensive guide to choosing senior transportation.
Senior rides in Fresno
If your aging loved one can no longer drive themselves and public transport is not an accessible option for them, they deserve safe and reliable transportation alternatives regardless of their circumstances. This is essential to ensure that they are able to enjoy an excellent quality of life and grow old with dignity. Seasons can help you to find senior transportation in Fresno that can cater to all the specific needs of the special senior in your life.