Find more resources in your city!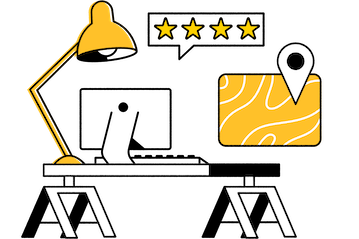 Start Exploring
Should your business be here?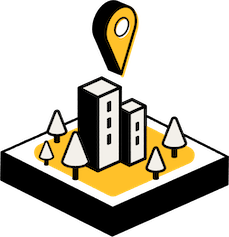 Add your business
What are the risks associated with senior driving in Fort Myers?
Fort Myers elderly transportation is valuable because there are quite a few risks associated with seniors driving, as you'll see below. This is because we lose dexterity and our reflexes diminish when we grow older. It means that your senior won't be able to react to potential obstacles on the roads and the actions of other cars.
Even though it's unsafe for seniors to drive after they've reached a certain age, many are unwilling to give up the freedom that having a license represents. But with senior transportation in Fort Myers, that's no longer an issue. Your loved one will still be able to go wherever they want to go on whatever schedule they want. They'll just have someone else to take them there.
How does giving up driving affect seniors in Fort Myers?
Giving up driving can impact seniors emotionally in many ways, as we show below. For example, many older adults already begin to feel isolated as they take a step back from work and community obligations. Those feelings can become more severe if they're also unable to drive themselves anywhere they want to go.
Feel dependent on others when giving up driving
Feel frustrated by giving up driving
Feel isolated as a result of giving up driving
Rides for seniors in Fort Myers solve this problem. With them, it will be much easier for your loved one to give up driving because they'll still be able to go wherever they want to go. Whether that means attending church, going to social groups with friends, or just the grocery store, your senior will still be able to engage with the world on their terms when they have a driver.
Fort Myers senior transportation for aging in place
Fort Myers and Naples elderly transportation has become more popular as an increasing number of seniors are choosing to age in place. These older adults don't get access to the various transportation options offered by retirement homes, so they need an alternative.
Many rely on family members to take them from place to place. But you can't put your life on hold to make sure that you're always available to drive your senior wherever they wish to go. Fort Myers and Naples elderly transportation solves this problem by giving your senior the rides they need without impacting your schedule. It could be just what you need to make their age-in-place plan possible.
If you'd like more information, take a look at our comprehensive guide to choosing senior transportation to learn more.
Senior rides in Fort Myers
Your loved one deserves to have the age-in-place plan that they've decided is the right way to spend their golden years. Transportation makes that easier for you to give your senior, by ensuring that they're still able to do the things that they love once they've lost their license.
If that sounds good to you, then there's no time like the present to begin doing some research. You can use the free resources on Seasons to learn more today.