Find more resources in your city!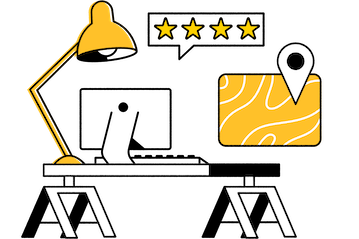 Start Exploring
Should your business be here?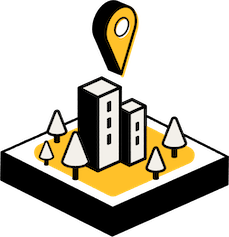 Add your business
What are the risks associated with senior driving in Eau Claire?
Older adults tend to become worse drivers as they age, which leads many younger seniors to conclude that they can still drive safely. Unfortunately, this line of thinking often results in tragic consequences. The following statistics break down fatal automobile accidents in Wisconsin involving seniors by the age of the driver:
Younger seniors are responsible for the plurality of fatal car crashes not because they are worse drivers than older seniors but because they are more likely to drive. They may think that they're just as good behind the wheel as they were two decades prior, but they aren't and it's reflected in the statistics above.
What do seniors in Eau Claire worry about when it comes to transportation?
While some seniors cling to their vehicles as long as they can, others understand that they aren't the drivers they once were. This second group consciously tries to cut back on driving but often finds it difficult to get where they need to go without their cars, forcing them into the driver's seat on occasion. The following statistics from the NADTC provide more information:
Older adults who expect to stop driving in the future
Older adults who have cut back on driving
Older adults who consider finding alternative transportation difficult
This problem is best resolved by showing your older adult how to get where they need to go without driving. There are many Eau Claire elderly transportation options available, but most of them aren't as well-known as meal delivery services such as Meals on Wheels or providers of Medicare Supplement Plans because they aren't advertised as heavily.
Eau Claire senior transportation for aging in place
Locating rides for seniors in Eau Claire and nearby areas such as La Crosse begins by thinking about your older adult's specific needs. If they need a mobility aid such as a walker to get around, they probably cannot take a crowded bus or tiny taxi cab because there wouldn't be any place to put it. Likewise, seniors with mobility issues may benefit from vehicles with extra space to help them get in and out. Scheduling matters too, especially if your senior isn't physically capable of rushing out the door to catch a train or has to be at a doctor's appointment at a specified time. The cost of senior transportation is an important consideration as well as you don't want your senior's budget to interfere with their freedom to move around. Our comprehensive guide to choosing senior transportation includes more information on how to find excellent local services, so don't be shy about taking notes as you read it.
Senior rides in Eau Claire
As seniors increasingly choose to age in place, reliable transportation is essential to their independence and dignity. If the senior in your life can no longer drive safely, use the free resources available on Seasons to help them get around safely and comfortably. Your elder loved one will thank you for your concern for their quality of life!