Find more resources in your city!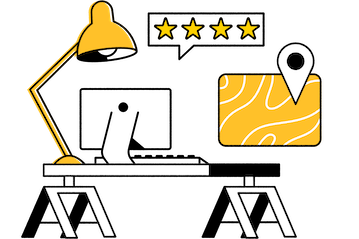 Start Exploring
Should your business be here?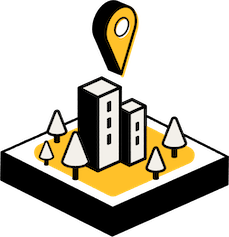 Add your business
Denver senior transportation for aging in place
Denver elderly transportation is typically included in packages from nursing homes and assisted living facilities. But these aren't the preferred ways for seniors to age anymore. Nowadays, older adults want to grow older in the homes that they're familiar with. And if you're going to set the senior in your life up to age in place, then you need to make sure that you have a solid transportation plan set up for them as well.
Having a transportation plan in place is also an important part of looking after your senior's mental health. Studies show that older adults who don't drive themselves tend to go on fewer social outings with friends and family members. This means there's a very real correlation between no longer being able to drive and social connectivity. It's why you'll want to make sure that you have a great transportation plan in place for the older adults in your life.
Statistics and facts about Denver senior transportation
What are the risks associated with senior driving in Denver?
Seniors who quit driving typically do so because it's no longer safe for them to be out on the roads. Every year, there's a considerable number of drivers who are 65 and older who die from transportation-related incidents. Look at this chart with information from Finder for more information about the risks associated with senior driving.
| | Number of Senior Deaths (65+) | 65+ Population | Rate of Senior Deaths per 100,000 |
| --- | --- | --- | --- |
| USA | 11,252 | 74,629,409 | 15.08 |
| Colorado | 140 | 842,412 | 16.62 |
As you can see, about 16.62 seniors per 100,000 died from transportation-related events in 2019. That's a bit higher than the national average of 15.08. It suggests that seniors in Colorado who continue driving have a slightly higher chance of dying from that than they would elsewhere in the country, which is why it's so important that there are safe alternatives.
How does giving up driving affect seniors in Denver?
Giving up driving isn't easy. People who aren't able to drive themselves places tend to spend more time at home and less time going out to places that support their health and wellness. For example, Aging Americans conducted a study that discovered the following information regarding seniors who no longer drive.
Fewer Dr. Visits by Older Non-Drivers
Fewer Shopping Trips by Older Non-Drivers
Fewer Social Family/Religious Trips by Older Non-Drivers
The data above shows that there's a very direct relationship between not being able to drive and making fewer trips to places like the doctor's office and restaurants. But what's really worth paying attention to is the fact that seniors who don't drive make 65% fewer trips for social, family, and religious activities.
What's considered safe, reliable senior transportation in Denver?
When non-senior adults think about safe, reliable transportation, they tend to just want something that will get them from point A to point B safely. But seniors need more than that. They often have special mobility restrictions, such as wheelchairs and walkers, that make them need extra help getting in and out of vehicles.
On top of that, older adults may also need their ride to wait for them to finish at places like the pharmacist or the doctor's office. Situations like these are why you need to find a more robust, specialized senior transportation solution if you're planning transportation for an older adult in the Denver area.
Senior rides in Denver
Seasons has compiled all of the resources you need to sort through the best options for senior rides in Denver. You can use our free information to research the choices that are available to you and select one that aligns with your needs. And if you need any help with your decision-making process, don't hesitate to reach out.