Find more resources in your city!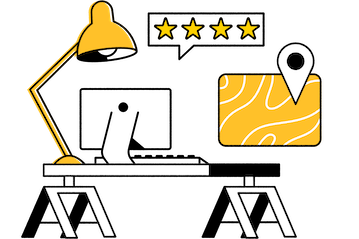 Start Exploring
Should your business be here?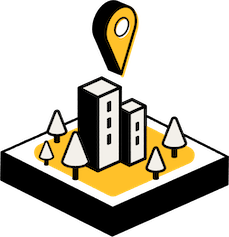 Add your business
What are the risks associated with senior driving in Columbus?
The statistics surrounding seniors in fatal car crashes show us that elderly Americans can encounter driving hazards even immediately after they retire. Over 33% of Georgia seniors in fatal car crashes were between the ages of 65 and 69. This suggests that it's really never too early to start organizing rides for seniors in Columbus.
Fortunately, there is no shortage of options for Columbus elderly transportation in the modern era. From ridesharing services to online apps like Uber, seniors have more options now than ever before. Some of these options might even be free, so be sure to check your local area for charities and nonprofits that offer these services.
How many seniors in Columbus have transit options within walking distance?
The reality is that only seniors in major cities like New York have access to reliable public transportation. For seniors in locations like Columbus, the nearest bus stop might be miles away — defeating the entire purpose of public transportation. While public transit continues to evolve in rural areas, sometimes the best option is to explore private companies to give your senior the independence they need.
The data shows that when you're living in an area with a population of under 250,000, you'll be lucky to find just four public transportation options within walking distance. This simply isn't viable for many seniors, and it's one of the main reasons so many feel lonely and isolated when aging in place.
Columbus senior transportation for aging in place
Speaking of aging in place, this care option might not even be possible without rides for seniors in Columbus. Leaving your senior to live in the comfort of their own home might sound like a great option at first — and it is. Aging in place can be more affordable while giving your senior a relaxing, dignified life. But what happens when your senior needs to get to a medical appointment? What happens when they need to go to the grocery store? What happens when they need to visit friends or attend an important religious service? Suddenly, you are responsible for driving them all over town — often at a moment's notice. After all, you're the only one with a valid driver's license. If you fail to provide these services, your senior might struggle with loneliness, boredom, and even depression — especially if they live alone. The good news is that you don't need to personally drive your senior around in order to provide Columbus elderly transportation. Instead, you can turn to various options to provide these services in your place. Check out our comprehensive guide to choosing senior transportation for more information.
Senior rides in Columbus
With a little encouragement, seniors can make the transition from driving their own vehicles to enjoying senior transportation services. It might not be quite the same as getting behind the wheel of their favorite car, but it provides virtually the same level of freedom of independence — especially if your senior loved one lives in a rural area like Columbus or Opelika, AL. Check out Seasons today to search for plenty of local options nearby.