Find more resources in your city!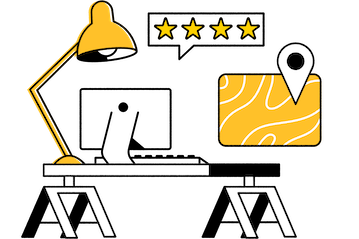 Start Exploring
Should your business be here?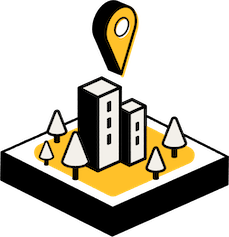 Add your business
What are the risks associated with senior driving in Columbia?
Columbia elderly transportation is a valuable service because it's unsafe for many seniors to drive, as you'll see below. Older adults tend to lose dexterity and reflex speed as they age. Eventually, this makes it dangerous for them to continue driving — both for themselves and for the other people on the road.
Just because your senior needs to stop driving doesn't mean that they're doomed to spend the rest of their life at home. With rides for seniors in Columbia, they'll always have the opportunity to get out to the grocery store, a religious gathering, or to go see a friend. You just need to find the right company to ensure that these rides are reliable and affordable.
How many seniors in Columbia have transit options within walking distance?
Public transportation is absolutely an option for many seniors. But, as you'll see below, there are many older adults who don't live within walking distance of enough public transportation options to get them anywhere they wish to go. Plus, public transportation is often unreliable, uncomfortable, and may take much longer to get your senior where they wish to go.
Senior transportation in Columbia is a great alternative to public transportation. With it, your senior will be able to go directly to wherever they want without having to walk anywhere to get access to their ride. Not only will this give your loved one more mobility, but it will also free up your schedule since you won't have to take them everywhere yourself.
Columbia senior transportation for aging in place
Senior transportation in Columbia may also make it easier for your loved one to age in place instead of having to move into a retirement community. That's because nursing homes often provide transportation, which your loved one won't be able to access if they stay at home. Senior transportation is a replacement for this. It will ensure that your senior is still able to get around town without having to follow someone else's schedule to do so.
Having access to this kind of help can make it much easier for you to give your senior the age-in-place experience that they've asked for. This means it could also be the key to giving them the best golden years possible. If you're interested in learning more, take a look at our comprehensive guide to choosing senior transportation.
Senior rides in Columbia
Your loved one should be able to age at home without facing a diminished quality of life. Finding a reliable senior transportation partner can be a huge step towards making that happen for them. Your senior will get to get out of the house whenever they're feeling isolated, and you won't have to uproot your schedule to make that happen for them. It's a winning situation for both you and them.
So why wait? You can take the first step today by starting your research with the free resources on Seasons.