Find more resources in your city!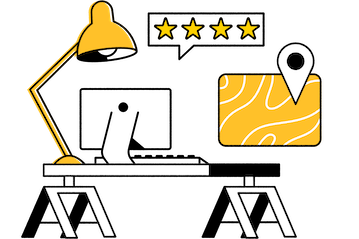 Start Exploring
Should your business be here?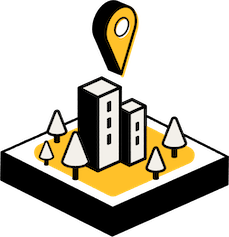 Add your business
Chicago senior transportation for aging in place
Life expectancies are higher than ever before, so there are more people 65 years of age and older than ever before too. Many of them are opting to age in place instead of moving to an assisted living facility or nursing home, meaning that they need to go places and see people even if they've given up their driver's license. If your loved one relies on you to drive them from place to place, they may feel bad for asking for so much help. They may also limit the number of trips they take, limiting their access to medical care, food from the grocery store, and retail therapy. Worse, seniors may cancel social get-togethers to avoid imposing on other people, leading to feelings of isolation. Seasons makes it easy for seniors and their loved ones to explore all of the Chicago elderly transportation options, ensuring that they can get where they want to go and feel good about it.
Statistics and facts about Chicago senior transportation
What are the risks associated with senior driving in Chicago?
Seniors are generally experienced drivers and some can still handle their vehicles with aplomb. Others sadly have medical conditions that prevent them from being the effective drivers they once were. The Centers for Disease Control and Prevention (CDC) conducted a 2019 study comparing the rate of senior deaths per capita by state and arrived at the following conclusions:
| | Number of Senior Deaths (65+) | 65+ Population | Rate of Senior Deaths per 100,000 |
| --- | --- | --- | --- |
| USA | 11,252 | 74,629,409 | 15.08 |
| Illinois | 266 | 2,043,232 | 13.02 |
Illinois's senior death rate is a little bit lower than the national average but we still think it's too high. As such, we make it our mission to make senior transportation more accessible. Your loved one will be able to go wherever they like without risking their safety by operating a motor vehicle.
How many seniors in Chicago have poor access to transit?
Public transit is a good option for some seniors, but others cannot utilize it as effectively due to scheduling issues or chronic medical conditions. Some seniors also lack access to transit options. The following information was compiled by Transportation for America and compares senior transit access in the year 2000 to 2015:
More seniors lack access to reliable rides today than years ago. We think that it's appalling, especially when the 65+ population is on the rise nationally. If your loved one can't go where they would like to, use our free resources to find them safe rides for seniors in Chicago.
What's considered safe, reliable senior transportation in Chicago?
Senior transportation differs from other transit services because it is designed with the unique needs of the elderly in mind. If your loved one uses a wheelchair or cane to help them get around, senior transportation options have the storage to accommodate them. A public bus probably would not. Likewise, seniors may be unsteady on their feet and require assistance getting into the vehicle. Senior transportation includes this type of help, but rideshare services do not. Senior transportation drivers can also remain on-site to ensure that seniors have a reliable ride back home, something that you don't get with other forms of transportation.
Senior rides in Chicago
If your loved one has given up their car keys for good, Seasons can help ensure that they enjoy the same freedoms they did while they were driving. Better yet, you can rest assured knowing that the senior in your life is moving around safely and making the most of their lives.