Find more resources in your city!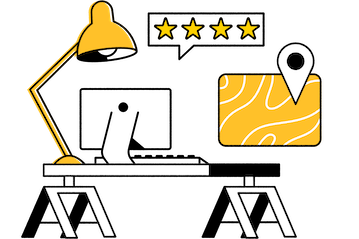 Start Exploring
Should your business be here?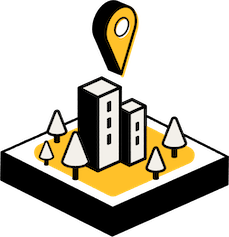 Add your business
What are the risks associated with senior driving in Champaign?
Many seniors have driven for decades and assume that they are just as good at it as they were 20 years ago. Unfortunately, the natural aging process can slow their reflexes to the point that they cannot operate a motor vehicle safely. The statistics below were sourced from the NSC and reveal how frequently seniors in Illinois were involved in fatal car accidents by age:
You might assume that a senior's ability to drive would decline with age and you would be right. However, older seniors are more likely to have given up their wheels than younger seniors are, making younger seniors the more prevalent risk. Senior transportation in Champaign can give your loved one mobility without risking driving themselves, making it the best possible solution.
How does giving up driving affect seniors in Champaign?
If your older adult can no longer drive safely, taking the keys away is in the best interest of everyone. However, that doesn't mean that your senior will like it. The National Aging and Disability Transportation Center (NADTC) has identified three common reactions to older adults giving up their driving privileges:
Feel dependent on others when giving up driving
Feel frustrated by giving up driving
Feel isolated as a result of giving up driving
Fortunately, Champaign elderly transportation addresses all of these needs by allowing older adults to travel wherever they wish without imposing on a friend or family member each time. Your loved one may also save money since they'll no longer be buying gasoline or automobile insurance, performing routine maintenance, or making car payments.
Champaign senior transportation for aging in place
Today's seniors are increasingly choosing to age in place by living independently at home instead of spending their golden years in a facility. This is great because it gives older adults more control over their lives but requires safe senior transportation in Champaign to ensure that they have access to medical care, shopping, and self-care. Seniors cannot forego these things and claim that they are living with the dignity they deserve.
Senior transportation providers also have specially-equipped vehicles to better meet the needs of the 65+ population. Wide seats can make it easier for seniors with mobility issues to get in and out, while plentiful storage space allows older adults to bring any bulky items they might need such as wheelchairs or walkers. Our comprehensive guide to choosing senior transportation includes more details on the benefits of rides for older adults and how to pick a service.
Senior rides in Champaign
You want to do everything you can for your senior and driving them to the places they need to go might seem like the least you could do. However, you have to think about your availability and whether your loved one's needs would fit among all of your other responsibilities. Furthermore, your senior may stay at home rather than ask you to drive someplace knowing that you wouldn't say no. Decatur, Springfield, and Champaign elderly transportation allows seniors to get around freely, helping them live independently and with the grace that all older adults deserve. Please let Seasons help you find reliable rides for seniors today.