Find more resources in your city!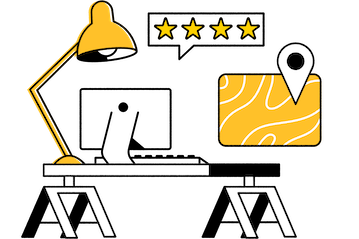 Start Exploring
Should your business be here?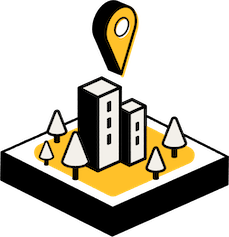 Add your business
What are the risks associated with senior driving in Buffalo?
Seniors often lack the eyesight and reaction times required to drive safely, putting them at higher risk of being involved in fatal car accidents. You might think that older seniors would present the most risk, but the following data from the NSC reveals that younger seniors are more likely to be involved:
The reason why isn't that older seniors regain their driving ability but that most of them have stopped driving altogether. In contrast, younger seniors frequently continue driving to maintain their independence without realizing the risk they represent to themselves and others. Rides for seniors in Buffalo will help your older adult live independently without jeopardizing anyone.
How do seniors in Buffalo get to public transit access points?
Public transportation is another option that can help seniors get where they need to go, but getting to a bus stop or rail station can be difficult for many older adults with mobility issues. The following statistics from TransitCenter.org reveal how seniors who use public transportation get to their transit access point:
If your loved one is unsteady on their feet, many of the options above aren't viable. That forces them to pay high fares for a taxi or rely on someone else to give them a ride, compromising their independence. Dedicated senior transportation in Buffalo gives seniors control over when and how they leave their homes without imposing on friends and family members.
Buffalo senior transportation for aging in place
Aging in place is an increasingly popular option for seniors looking to get more out of their twilight years. It means that they remain in the home they love instead of packing up and moving into a healthcare facility. Buffalo elderly transportation is essential to making it work because seniors need access to vital medications, supermarkets, and self-care services. Reliable transportation options can also help facilitate social get-togethers, staving off the feelings of isolation that often plague homebound seniors. Something as simple as a shuttle schedule can even add some structure to an older adult's day that might otherwise feel aimless.
Senior transportation carries other advantages too. For example, vehicles might have special accommodations such as storage for mobility aids or ramps to help older riders reach their destination safely. Our comprehensive guide to choosing senior transportation includes more information.
Senior rides in Buffalo
Driving your senior anywhere they need to go might seem like the least you could do to thank them for everything they've done for you, but think about how your older adult feels. They may choose not to go anywhere instead of putting you out or feel frustrated that their life revolves around your schedule. Reliable senior transportation in Buffalo gives your loved one the freedom to go wherever they like whenever they wish, helping them age in place with grace and independence. Seasons is a great place to begin looking for a senior transportation service.