Find more resources in your city!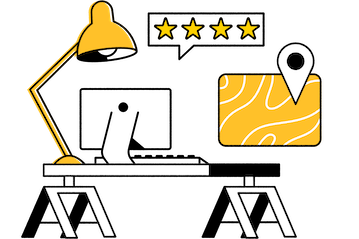 Start Exploring
Should your business be here?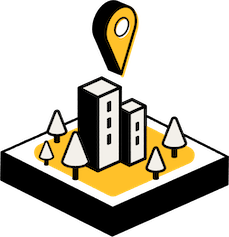 Add your business
What are the risks associated with senior driving in Bismarck?
The main risk associated with senior driving is a fatal accident. As the data suggests, this can occur as early as age 65 for many seniors. While seniors aren't always to blame for these fatal accidents, they are always more vulnerable. Their bodies are more fragile, and their bones are more brittle. This means that while a 20-year-old might survive a fatal accident and later make a full recovery, a senior citizen has a much higher chance of passing away.
The good news is that you can prevent your senior from ever getting into this situation in the first place. Organize rides for seniors in Bismarck, and you can provide them with the same sense of freedom and independence that is associated with a private vehicle — without the same risk of a fatal car accident.
How are older adults like seniors in Bismarck getting around?
According to the latest statistics, very few seniors actually use public transportation. The vast majority are still driving their own vehicles, while a significant portion report getting rides from family or friends. All of these various options certainly have their benefits, but they may also be unviable in the long run for several reasons.
Older adults who report using public transportation
Older adults who report still driving
Older adults who report riding with family or friends
Public transportation might not be developed in rural areas like Bismarck, Minot, or Dickinson, and your senior might have to walk miles just to reach the closest bus stop or train station. Seniors who continue to drive their personal vehicles into advanced age may run the risk of serious injury or worse due to their physical and cognitive limitations. Riding with friends and family might sound good at first, but this really means is that caregivers are having to serve as personal chauffeurs for these seniors.
Bismarck senior transportation for aging in place
The truth is that aging in place is virtually impossible without a solid transportation system in place. For example, seniors may be unable to visit the doctor on a regular basis, leading to undiagnosed illnesses and other health concerns. Bismarck elderly transportation is more than just a luxury — it can help prevent a range of both mental and physical illnesses.
Shopping trips to the local grocery store might also become impossible, forcing seniors to rely on infrequent and unhealthy foods. Remember, a nutritious diet is one of the most important forms of preventative medicine — and a key aspect of aging in place. If you'd like to learn more about the importance of this service, feel free to read our comprehensive guide to choosing senior transportation.
Senior rides in Bismarck
Organizing rides for seniors in Bismarck might sound like a needless expense at first, but not when you consider the importance of transportation. Freedom of movement is one of the most basic human rights — one that many seniors are sadly denied. Check out Seasons today and make sure your senior approaches their twilight years with a sense of dignity and independence.