Find more resources in your city!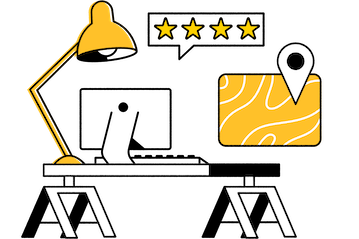 Start Exploring
Should your business be here?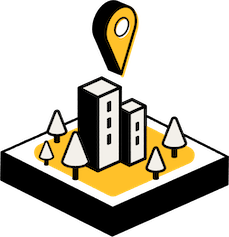 Add your business
Birmingham senior transportation for aging in place
Nowadays, aging in place is the most frequently chosen option by our greatly valued senior citizens, which also keeps them happier and healthier. However, reliable and accessible rides for seniors in Birmingham are essential for them to maintain their independence while they continue to live at home. In order to continue living fulfilling and meaningful lives, our seniors need to stay fully connected to all their loved ones, have access to essential services, and partake in the social and religious activities of their choosing. Once our loved ones can no longer drive themselves or make use of public transportation, having access to safe rides for seniors in Anniston can ensure that they retain their autonomy, continue to enjoy visiting their friends and relatives, as well as remaining active and productive members of their communities. Accessible senior transportation Upstate is critical to the overall happiness and wellbeing of our seniors as they continue to age with dignity.
Statistics and facts about Birmingham senior transportation
What are the risks associated with senior driving in Birmingham?
If seniors continue driving when it is no longer safe for them to do so because no other options are accessible to them, this could lead to the undesirable result of more accidents on the road and an increase in deaths and injuries. The following chart uses statistics on elderly driving to illustrate the number of senior automotive deaths in the U. S. overall as well as Alabama.
| | Number of Senior Deaths (65+) | 65+ Population | Rate of Senior Deaths per 100,000 |
| --- | --- | --- | --- |
| USA | 11,252 | 74,629,409 | 15.08 |
| Alabama | 190 | 849,837 | 22.36 |
Although the overall U. S. rate is lower than that of Alabama, you can trust Seasons to help find the quality transportation seniors need to stay mobile and independent long after the time comes to put their cars in park for good. We are dedicated to ensuring that seniors can access safe Birmingham elderly transportation.
How many seniors in Birmingham have transit options within walking distance?
The size of the population in a metropolitan area is often a good indication of the number of public transit options that will be available within walking distance, with a bigger population usually meaning more options on average. The following table illustrates the number of options available in relation to metro size as reported by Transportation for America.
As a metro with a population of 250,000 to 1 million, Birmingham does have some options within walking distance for seniors. Walking is not an option for all seniors though, so it is still important to meet the need for transportation of those seniors who aren't mobile but also need to get around easily and reliably.
What's considered safe, reliable senior transportation in Birmingham?
There are varying special needs and requirements for Tuscaloosa elderly transportation. Seniors might need wheelchair accessibility, assistance getting all the way from their home, into the vehicle, and from the vehicle to their precise destination within a large medical facility, for example. They might need disability assistance throughout the trip from a trained caregiver in some circumstances such as visual or significant physical or psychological impairment. Elderly persons might also need scheduled trips that ensure they are punctual for appointments, as well as well-trained and screened drivers to wait for them at the destination until they need to go back home.
Senior rides in Birmingham
A loved one who can no longer drive, does not have public transportation as a viable option, or relatives who are always available to transport them, should not be confined to their homes. There are many quality providers of rides for seniors in Anniston, and we are happy to help you find them. Seasons can give you all the resources you might need to navigate safe senior transportation Upstate.