Find more resources in your city!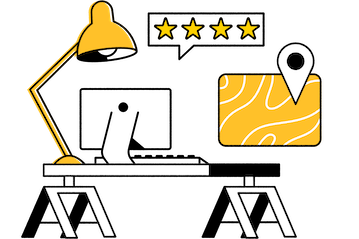 Start Exploring
Should your business be here?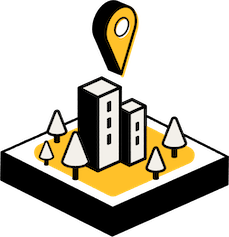 Add your business
Baltimore senior transportation for aging in place
Seasons supports aging in place, or allowing seniors to remain in their homes and live as independently as possible even if they need help with certain tasks. Transportation can be one of the biggest barriers to this as many seniors have to rely on somebody else to take them on shopping trips and to medical appointments. This can have significant consequences as seniors who do not see their physicians regularly may fall behind on managing chronic conditions or fail to have new ones diagnosed. Many seniors also see their social lives suffer if they can't reliably attend social gatherings, leading to feelings of isolation and loneliness.
We understand how big of a problem this is and hope to correct it by connecting seniors and their families to reliable Baltimore elderly transportation. If your loved one needs a ride, you can use our resources to find a great service for your needs.
Statistics and facts about Baltimore senior transportation
What are the risks associated with senior driving in Baltimore?
While some seniors are excellent drivers, others have visual or motor function impairments that can compromise their performance. Naturally, you do not want your loved one driving if they would pose a safety risk to themselves or others. The table below cites statistics from a 2019 study published on Finder.com that compares senior transportation deaths in each state to the national average:
| | Number of Senior Deaths (65+) | 65+ Population | Rate of Senior Deaths per 100,000 |
| --- | --- | --- | --- |
| USA | 11,252 | 74,629,409 | 15.08 |
| Maryland | 119 | 959,396 | 12.40 |
The rate of senior deaths per 100,000 residents is lower in Maryland, and that's good. However, we want it to be even better. Any senior can use our resources to find a reliable ride, getting at-risk seniors off of the road while simultaneously allowing them to keep living their lives.
How many seniors in Baltimore have poor access to transit?
Some people just assume that seniors can use public transit to get where they need to go, but this isn't always the case. Transportation for America published a study comparing transit access for seniors in 2000 with 2015 and made a startling discovery: poor transit access is increasing. Check out the data for yourself:
Cities of every size are affected by this change and it's making it more difficult for seniors to live independently. We hope to increase access to reliable rides for seniors in Baltimore so that seniors can move freely while their loved ones can rest assured that they are doing so safely.
What's considered safe, reliable senior transportation in Baltimore?
We keep saying that seniors need reliable transportation, but you might be wondering what that means. Put simply, it means that seniors need transportation that can accommodate their special needs. If your loved one uses a tool such as a wheelchair or a walker to get around, their vehicle has to have space for those tools. Likewise, seniors who are unsteady on their feet may need assistance getting from their door to a vehicle and back again. Some may also need help getting into and out of a car. Perhaps most importantly, drivers have to be willing to remain on-site so that the senior they drove doesn't have to worry about getting back home.
Senior rides in Baltimore
Transportation may not be the first thing you think of when it comes to senior care, but it can make a huge difference in your loved one's quality of life. If you're ready to help your loved one regain their freedom without sacrificing their security, check out our listings to learn more about the senior transportation options in Baltimore.