Find more resources in your city!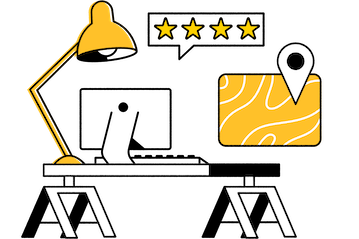 Start Exploring
Should your business be here?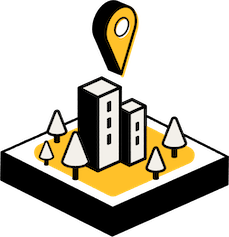 Add your business
What are the risks associated with senior driving in Augusta?
Many people think that rides for seniors in Augusta are just for extremely old adults. But as you'll see below, even young seniors may be safer having someone else drive them around. It's better to be proactive about taking over transportation for your senior because if you wait too long, they could be at an increased risk of suffering a serious accident.
Older adults deserve to continue getting out and doing what they love even after they can no longer drive themselves safely. With senior transportation, that becomes much easier for them to do. Your senior will be able to go out and spend time with friends or take in a movie they've been wanting to see without having to feel bad about asking you to drive them.
What do seniors in Augusta worry about when it comes to transportation?
Transportation for older adults isn't just something that families worry about. Seniors care about this too, as shown below. Not being able to drive could impact your senior's mental and even physical health in many different ways. But if you can find them a reliable alternative for transportation, then they'll still be able to remain active despite the change in their driving status.
Older adults who expect to stop driving in the future
Older adults who have cut back on driving
Older adults who consider finding alternative transportation difficult
With senior transportation in Augusta or Aiken, SC, you get a service that is as good for seniors as it is for their families. You won't have to spend as much of your time worrying about how you're going to take an older loved one to and from their appointments anymore. This can remove a big source of stress from your life.
Augusta senior transportation for aging in place
Many seniors today are choosing to age in place rather than move into a retirement community. There are a lot of benefits to this practice, such as being able to stay in a home that's comfortable and full of wonderful memories for longer. But retirement communities often provide rides to their residents. So if your senior plans on aging in place, then you may need to source those rides on their behalf in order to complete their aging plan.
Senior transportation services will give your senior the same access to the world that they would have if they were living in a retirement community. You can take a look at our comprehensive guide to choosing senior transportation to learn more about choosing one of these services for your senior.
Senior rides in Augusta
Your senior's enjoyment of their golden years shouldn't be impacted by whether or not they can drive themselves. Hiring a transportation service will ensure that they're able to continue enjoying life even as they lose some of the independence of their youth. It could be just what your senior needs to thrive as they age.
So why not get started today? You can take a closer look at the free resources Seasons has compiled on this page to begin exploring the top local providers now.