Find more resources in your city!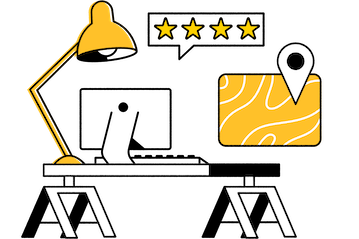 Start Exploring
Should your business be here?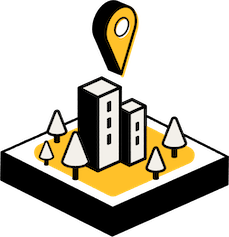 Add your business
Atlanta senior transportation for aging in place
Aging in place is a popular choice among the majority of seniors these days, but in order for our aging elders to truly maximize and enjoy their independence, it is essential that safe and reliable senior transportation in Atlanta is made widely accessible to all of them. Aging in place does not have to mean that seniors remain confined in their homes. Having an active social life, being able to visit family, practice their religion within their community, and accessing self-care are all important requirements to give our seniors the opportunity to age with dignity. Ubiquitous and reliable rides for seniors in Atlanta give them the chance to be active members of their communities, spend quality time with family outside the home, attend social events with their friends, and stay on top of their health with regular doctor's visits. This ensures our seniors remain happy, healthy, and active as they get older.
Statistics and facts about Atlanta senior transportation
What are the risks associated with senior driving in Atlanta?
Unfortunately, where options for safe and reliable transportation are not easily accessible for seniors, they might feel they have no choice but to keep driving themselves even when it is no longer safe for them to do so. This could result in increased traffic accidents with more injuries and deaths occurring. Below you can see how the senior transportation death statistics for the state of Georgia compare to the U. S. based on elderly driving statistics.
| | Number of Senior Deaths (65+) | 65+ Population | Rate of Senior Deaths per 100,000 |
| --- | --- | --- | --- |
| USA | 11,252 | 74,629,409 | 15.08 |
| Georgia | 333 | 1,516,954 | 21.95 |
While the overall rate in the U. S. is a bit better than the rate in the state of Georgia, Seasons is committed to helping seniors to access safe and reliable transportation when they need it. We can be relied on to help keep our cherished senior citizens safe, happy, and mobile.
How many seniors in Atlanta have poor access to transit?
While metros with the most seniors with poor access to transit are those with a population between 1 and 3 million, Atlanta falls into the greater than 3 million category. However, the numbers for Atlanta's category are still on the rise. The Transportation for America table below sets out the number of seniors with poor transit access according to metro size categories:
Even though Atlanta does not have the worst numbers when it comes to seniors with poor access to transit, it is quite clear that there is a shortage of senior transportation that is safe and accessible. This is a need that must be addressed given that public transportation is not as widely accessible in Atlanta.
What's considered safe, reliable senior transportation in Atlanta?
Good quality senior transportation is so much more than just picking seniors up at their homes and dropping them off at their destinations. Seniors often have special needs that conventional transportation service providers might not cater to such as a wheelchair-accessible vehicle, disability assistance such as getting them from their front door and into the vehicle, and trained drivers and caregivers that can handle specific medical needs such a senior on oxygen. In addition to door-to-door service, the elderly might need transport that will wait until they finish their errand or appointment, and who can make multiple stops if necessary.
Senior rides in Atlanta
Safe and reliable rides for seniors in Atlanta might be the only way for them to get around if they can no longer rely on public transit. Seasons can help you to access Atlanta elderly transportation to maintain your loved one's independence and safely get them where they need to go.