Find more resources in your city!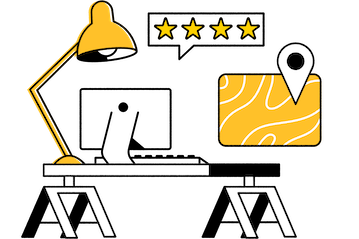 Start Exploring
Should your business be here?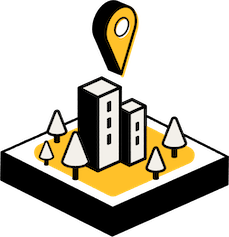 Add your business
What are the risks associated with senior driving in Amarillo?
While some older adults are just as capable of driving safely as their younger counterparts, the increased likelihood of challenges behind the wheel due to cognitive issues, vision problems, and mobility limitations can give seniors more exposure to accidents. Like all drivers, older adults do face risks on the road. This 2020 data looks at the percentages of seniors in fatal car crashes in Texas:
If the older adult in your life has realized that driving is no longer the best option for them, a great way to offer support is by helping them secure reliable transportation. Free or low-cost fixed-route transportation may not be an option depending on where your senior lives. Fortunately, there are great options for senior rides in Amarillo.
What should caregivers know about how giving up driving affects seniors in Amarillo?
Older adults who don't have consistent access to private or public travel options can sometimes find themselves making important sacrifices. Whether they can no longer drive to the local park for a leisurely stroll or travel to a shelter to serve as a volunteer, it can be very difficult to lose reliable transportation. Here are other sacrifices older non-drivers make:
Fewer medical appointments by older non-drivers
Fewer shopping trips by older non-drivers
Fewer social family/religious trips by older non-drivers
The inability to get to doctor's appointments, friends' homes, social events, and even to the grocery store can have a devastating impact on an older adult. A lack of social interactions could lead to isolation and depression. And not having access to a grocery store or doctor's office could negatively impact their health. While it might seem that a lack of travel options is a mere inconvenience, it can cause both mental and physical distress over time.
Amarillo senior transportation for aging in place
Aging in place is a goal many older adults aim to achieve. According to an AARP survey, more than 3 out of 4 adults aged 50 and older want to live in their homes for the long term. Having access to reliable transportation can help them live their lives as freely as they desire. Many seniors consider utilizing fixed-route transportation but realize that buses, trams, or other forms of public transportation might fail to reach their destination. Many older adults who rely on family members or friends for their transportation needs don't want to feel like a burden to their loved ones. No matter the reason that your senior is unable to benefit from public or private transportation on a consistent basis, finding Amarillo elderly transportation could make a huge difference in their life.
If you would like to learn more about Amarillo rides for seniors, feel free to review our comprehensive guide to choosing senior transportation.
Senior rides in Amarillo
Feeling confident in their ability to attend social events, go shopping, and see friends when desired can help your senior loved one continue to age in place happily and gracefully. Being able to make doctor's appointments or visit a treatment center when necessary can help them stay on top of their preventative care and maintain their health if already diagnosed with a condition. We take pride in being able to assist your senior with finding reputable travel options. Explore our listings to locate rides for seniors in Amarillo today.