Find more resources in your city!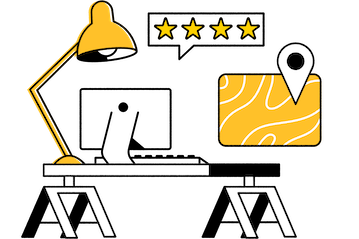 Start Exploring
Should your business be here?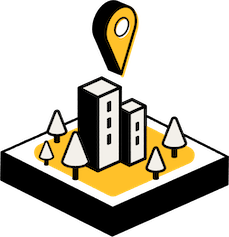 Add your business
Albuquerque senior transportation for aging in place
Because so many seniors are opting to age in place, it's imperative that services are in place to help them maintain their independence. Life expectancy has continued to rise which makes safe and reliable options for senior transportation in Albuquerque more important than ever.
Consider the implications for seniors who have difficulty finding reliable transportation. They may miss important medical appointments, be unable to fill prescriptions in a timely manner, have fewer options for grocery shopping, or find themselves with restricted access to their social network. While many caregivers are understandably concerned with ensuring needs such as medical-related trips or shopping excursions are covered, the importance of social networks can't be understated. Many seniors live alone and have fewer social interactions on a regular basis as they are often retired. Social events such as lunches with friends and activities with organizations can provide the stability and emotional support they need to remain vibrant and engaged with life.
Statistics and facts about Albuquerque senior transportation
What are the risks associated with senior driving in Albuquerque?
Unfortunately, if seniors are unable to procure reliable and safe transportation, they may elect to continue driving long after it is safe for them to do so. According to data from the US Department of Transportation Federal Highway Administration (FHWA), the death rate of seniors in New Mexico due to transportation issues is higher than the national average. The chart below breaks the rate down more specifically.
| | Number of Senior Deaths (65+) | 65+ Population | Rate of Senior Deaths per 100,000 |
| --- | --- | --- | --- |
| USA | 11,252 | 74,629,409 | 15.08 |
| New Mexico | 66 | 377,606 | 17.48 |
Seasons hopes to be a force for change in lowering the rate for New Mexico seniors, as well as for seniors throughout the United States, by making it easy to find high-quality options for senior transportation in Albuquerque-Santa Fe that help them maintain the level of independence they desire without sacrificing their safety.
How do transportation difficulties affect senior caregivers in Albuquerque?
According to a recent survey, more than 80 percent of caregivers are worried about the driving habits of the person for whom they are providing care. The additional stress caregivers feel about the safety of their loved ones shouldn't be underestimated. Of those surveyed, nearly 30 percent report feeling overwhelmed by the additional transportation duties they have already undertaken. The chart below breaks this down further.
Caregivers Who Spend 5 + Hours Weekly on a Care Recipient's Transportation Needs
Caregivers Concerned About A Care Recipient Driving
Caregivers Who Consider Providing Transportation Overwhelming
The research outlined above demonstrates that the need for additional Santa Fe elderly transportation options has more to do with logistics than a lack of desire to help on the part of the primary caregivers. Many caregivers believe they should be able to provide for all of the needs of their loved ones, but this simply isn't feasible in most cases.
What's considered safe, reliable senior transportation in Albuquerque?
High-quality rides for seniors in Santa Fe require far more than a quick pick-up and drop-off service that is typically provided by rideshare companies. Many seniors have medical or communication needs that must be taken into consideration by the person or company providing the transportation service. For example, many seniors have mobility issues and rely on the use of a scooter, wheelchair, or walker when moving to and from a vehicle. These types of mobility devices require additional room and sometimes loading capabilities. Additionally, seniors may need help getting into and out of the vehicle and need someone who will be available to wait at the location until it is time for them to make the trip home.
Senior rides in Albuquerque
If public transportation isn't a viable option for your loved one, there are many excellent options for Albuquerque elderly transportation that can help take the stress of arranging transportation off of caregivers' plates. It would be our privilege to help you locate reliable transportation that meets the scheduling needs and personal preferences of your loved one.