Find more resources in your city!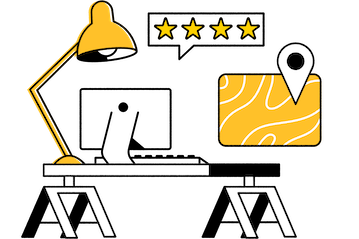 Start Exploring
Should your business be here?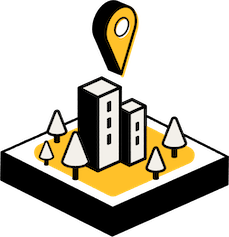 Add your business
What are the risks associated with senior driving in Abilene ?
It's easy to assume that seniors become worse drivers as they age and that trend is generally true. However, younger seniors are typically involved in more fatal car crashes than older seniors. The following statistics provide a breakdown of senior-involved fatal car crashes in Texas by the older adult's age:
The reason for this paradox is simple: older seniors have generally given up their car keys and therefore cannot be involved in an automobile accident. In contrast, younger seniors may still be resistant to the idea and are more likely to be driving. Their skills aren't as strong as they once were, creating the statistics above.
How many seniors in Abilene have poor access to transit?
Asking your older loved one to give up driving might be a difficult conversation, and you will be asked, "How do you expect me to get to church or doctor's appointments?". In a perfect world, your response would note how good transit access has become. In practice, the following statistics from Transportation for America (T4America) illustrate that many seniors have poor transit access:
| | | | |
| --- | --- | --- | --- |
| Metropolitan size | Number of seniors 65 + with poor transit access in 2000 | Number of seniors 65-79 with poor transit access in 2015 | Percent increase from 2000 to 2015 |
| Less than 250,000 | 1,017,080 | 1,343,056 | 32.1% |
| 250k to 1 million | 3,076,054 | 3,907,936 | 27% |
| 1 to 3 million | 4,536,571 | 6,041,513 | 33.2% |
| 3 million or more | 2,450,143 | 3,685,341 | 50.4% |
Fortunately, seniors have options even if they lack access to traditional bus stops and train stations. Dedicated senior transportation services and taxis can pick seniors up wherever they happen to be for maximal flexibility. Abilene elderly transportation also gives seniors the power to dictate when they wish to travel just like they could with a car.
Abilene senior transportation for aging in place
Many people associate rides for seniors in Abilene and nearby areas such as Sweetwater with essential medical appointments and chores, but your senior loved one will feel restricted if they can only leave their house when they have to. That means that elderly transportation also has to cover social gatherings, religious services, pleasure shopping, and trips to see family that seniors want to take.
Many services provide elderly transportation services even if you've never heard of them. Dedicated senior ride services are designed to accommodate the unique needs of older adults. If your senior uses mobility aids like wheelchairs or canes, they can be picked up in a vehicle with the space to accommodate them. If your elderly loved one needs help getting into and out of vehicles, vehicles with plenty of space and accessibility features can make things easier for them. Our comprehensive guide to choosing senior transportation includes further information on how to choose a safe and reliable transportation service, so bookmark it for future reference.
Senior rides in Abilene
Seniors shouldn't drive if they're a threat to themselves or others behind the wheel, but aging in place successfully demands the ability to move about freely. Many families struggle to find a workable solution to this issue. Safe, reliable senior transportation is the perfect solution, and Seasons can help you find a great service for your senior loved one through our free resources. Utilize them right now to help your senior get wherever they want to go!