Find more resources in your city!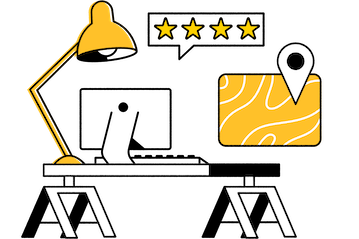 Start Exploring
Should your business be here?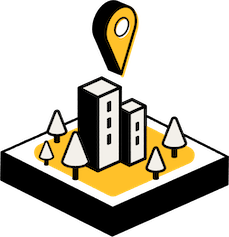 Add your business
How many people in Waco report getting an insufficient night's worth of rest?
One of the less-commonly discussed benefits of clean laundry is that it can improve your older adult's rest. Getting enough sleep is connected to a wide range of positive cognitive and physical health outcomes. County Health Rankings provides more detailed information about the quality of sleep residents of Waco get.
Because of the connection between sleep and health, finding a laundry service in Waco can do more than simply check an item off of your older adult's to-do list. Aging in place is a great chance for your senior to remain independent, but doing so healthily might require assistance with household tasks. Additionally, doing laundry can require your elderly loved one to bend, lift, or perform other physical motions that are challenging for them. A laundry service can support their health by removing the need for these tricky activities.
What are the most popular laundry methods used by households in Waco?
There are a number of options for doing laundry, and the option that your older adult uses can have a real impact on their quality of life. Options like a laundromat or hand washing can be time-consuming and difficult, but even the standard washer and dryer setup can be a significant challenge for your older adult depending on their capabilities.
When you find a wash and fold laundry service in Waco for your elderly loved one, they can know that their laundry is taken care of without having to lift a finger. Qualified professionals can use the correct detergents for particular types of clothes and wash the laundry at the correct temperature. They can pick up the laundry from your senior and return it when they are done. You and your older adult can have the peace of mind that comes from knowing that this task is being handled by experts.
How can I find a reliable laundry service in Waco?
With a little research, you can set your elderly loved one up with an excellent wash and fold laundry service in Waco. Depending on their needs and budget, you will need to look for different things. For example, if they need dry cleaning or other specialty services, you will need to focus your search on companies with the capability to do so. Likewise, it is important to look for laundry pick up and delivery for seniors in Waco that fits your older adult's schedule.
Finding a full service laundry in Waco doesn't have to be difficult. With our comprehensive guide to finding laundry services for seniors, you can get the information you need about how laundry services work and what to look for in a prospective service.
The best full-service laundry service in Waco
Laundry pick up and delivery for seniors in Waco, Temple, or Bryan can make it easier for your elderly loved one to enjoy the benefits of aging in place. Without having to take care of their laundry, they can spend their time with loved ones while knowing that their clothes and bedding are regularly cleaned. Seasons offers detailed listings and guides to support you in your search for a vendor.