Find more resources in your city!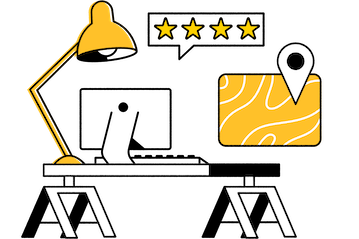 Start Exploring
Should your business be here?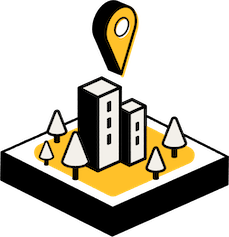 Add your business
How many people in Tyler report getting an insufficient night's worth of rest?
There are many benefits to getting sufficient sleep each night. In addition to waking up feeling well-rested, a good night's sleep can aid in avoiding long-term health challenges like high blood pressure, diabetes, and even dementia. While many people are able to get enough sleep, some are not so lucky. Here is a look at the percentage of adults in Tyler who report insufficient sleep:
Busy work schedules, sleeping disorders, stress, medications, and a lack of well-cleaned clothing and bedding can all play a big role in a person's inability to get enough rest each night. If your senior is struggling to wash their clothes on a consistent basis, you might consider finding a qualified laundry service in Tyler to help. They can pick up your senior's clothes and bedding, clean them at the proper water temperature, then conveniently drop them off. Finding the right laundry pick up and delivery for seniors in Tyler could make a significant difference in your older loved one's life.
What percentage of adult caregivers have provided housekeeping services for the elderly in Tyler?
Caregivers take on a lot of responsibilities for the older adults in their lives. They might assist with caring for pets, cooking meals, and managing the personal care of their aging loved one. But these are just a few ways caregivers help. Here is a look at additional services adult caregivers provide for older adults:
Percentage of adult caregivers who had provided the following services for the elderly.
Transportation to doctor's appointments
Housekeeping and laundry
Administering medicine
Many older adults are fortunate to have caregivers help them with their laundry care. But not all caregivers have the time or ability to do so on consistently. The good news is a wash and fold laundry service in Tyler can fill in when caregivers can't help. Whether your senior is interested in having their clothes washed weekly or bedding cleaned every two weeks, full service laundry in Tyler can get the job done.
How can I find a reliable laundry service in Tyler?
The laundry service in Tyler or Longview that you find for your senior should be one that has a great reputation in the area. If you're not sure where to find services, consider asking family members and friends for recommendations. Checking online reviews is also a great way to locate top-notch laundry pick up and delivery for seniors in Tyler.
After gathering a list of prospects to contact, you can reach out to ask about their services. Of course, you'll want to know the rates they charge for various services as well as their customization options. For example, your senior might want to avoid fabric softener in their clothes. Or they could desire certain items to be treated delicately. You can also find out if a wash and fold laundry service in Tyler can pick up and drop off your senior's items on specific days and times each week.
Get more information about this topic by consulting our comprehensive guide to finding laundry services for seniors.
The best full-service laundry service in Tyler
There are many great options for laundry service in Tyler. Choosing the right one can ensure your senior is able to enjoy the feeling of having fresh, clean clothes and bedding. They can also feel more comfortable knowing that the risk of sleep deprivation, bed bugs, and other challenges associated with an inability to wash has decreased. We're happy to guide your search for the right laundry service. Browse our listings for full service laundry in Tyler to quickly find a great match.