Find more resources in your city!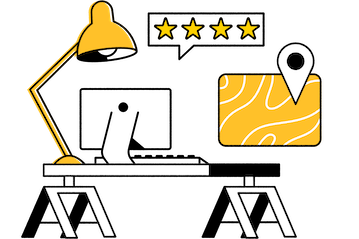 Start Exploring
Should your business be here?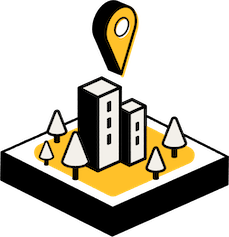 Add your business
How many people in St. Louis report getting an insufficient night's worth of rest?
A lot of different factors can contribute to an inability to get a good night's sleep. For seniors, unsanitary conditions like dirty bed sheets or nightclothes can play a role along with the fatigue associated with struggling to carry loads of laundry around with strength or mobility challenges. The following report from County Health Rankings outlines the percentage of adults in St. Louis who report insufficient sleep:
More than one-third of adults in St. Louis report not getting adequate sleep at night. As the caregiver of a senior, you might be concerned about your loved one joining this statistic if they are having trouble managing their laundry duties in the home. Fortunately, Seasons can help you find pick up and delivery for seniors in St. Louis to ensure that your loved one always has clean bedding and never has to worry about lifting heavy laundry baskets.
What percentage of adult caregivers have provided the following services for the elderly in St. Louis?
Being the caregiver of an older adult can be a major responsibility that requires a lot of time and effort. You might be tasked with making sure that your loved one has their needs taken care of both inside and outside the home whether they need help with cooking their meals or keeping their yard in good condition. The following survey highlights the types of services that adult caregivers provide to seniors the most:
Percentage of adult caregivers who had provided the following services for the elderly:
Transportation to doctor's appointments
Housekeeping and laundry
Administering medicine
This Associated Press-NORC Center for Public Affairs Research survey shows that housekeeping and laundry services follow closely behind transportation to doctor's appointments when it comes to the types of services seniors need. Finding a quality wash and fold laundry service in St. Louis could likely provide a tremendous amount of relief to your older adult who wants to age in place in a sanitary environment without being concerned about lifting heavy baskets or folding clothes with mobility issues.
How can I find a reliable laundry service in St. Louis?
It's easier than you might think to locate full-service laundry in St. Louis. You might feel uncertain about the best steps to take to find trustworthy laundry pick-up and delivery for seniors in St. Louis. In addition to providing valuable information about aging and caregiving, we provide a comprehensive guide to finding laundry services for seniors. This guide can offer fantastic insights into how laundry services work and how you can find a top-notch wash and fold laundry service in St. Louis. Seasons offers a directory of listings for laundry services in St. Louis to make your job of finding help for your loved one simpler.
The best full-service laundry service in St. Louis
Let Seasons help you locate great laundry pick-up and delivery for seniors in St. Louis. Exploring our free St. Louis laundry service resources is a great first step to getting your senior valuable assistance with maintaining sanitary conditions. Your loved one deserves to wear clean clothing and sleep comfortably on fresh bedding without concerns about how to achieve either goal. By using our resources, your senior can continue leading the high-quality life of independence they desire.