Find more resources in your city!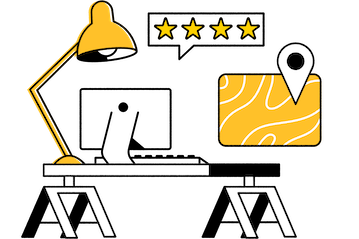 Start Exploring
Should your business be here?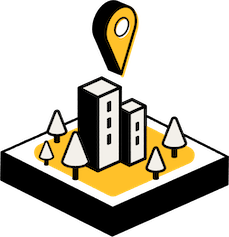 Add your business
How many people in San Diego report getting an insufficient night's worth of rest?
Getting enough sleep is important for everyone, but sleep is especially important for older adults because it is so beneficial to their physical and emotional health. Sadly, seniors can also be more prone to not getting enough rest. The table below reveals how many San Diego residents report getting inadequate sleep:
Experts believe that clean sheets and pillowcases can help people sleep better, so setting your loved one up with a wash and fold laundry service in San Diego could be a great first step toward ensuring that they get enough rest. Clean pajamas could also help your senior approach bedtime with a positive frame of mind.
How much time do caregivers in San Diego spend on various housekeeping tasks?
Many seniors rely on their family members to act as informal caregivers, and you probably don't mind taking care of the laundry for your loved one. However, have you ever considered how much time you're spending in the laundry room when you could be spending quality time with your loved one? The table reveals how long family caregivers spend performing various tasks:
Full-service laundry in San Diego could allow you to spend more time on tasks such as meal preparation and medication management. Alternatively, you could use the extra time to enjoy your loved one's company instead of constantly being on the run. Your loved one might end up with cleaner clothes as well, making the situation a total win-win.
How can I find a reliable laundry service in San Diego?
You might have questions regarding laundry pick-up and delivery for seniors in San Diego, and Seasons has the answers. Our comprehensive guide to choosing a senior laundry service covers everything you need to know, from what to look for in a local provider of full-service laundry in San Diego to what you can expect to pay for the specific services your loved one needs. For instance, we'll share how to inquire about each company's delivery area, review why you should look for companies that specialize in serving the 65+ market, and even how to start a conversation with your loved one about professional laundry services. Best of all, we make all of this information available to you at no cost and in one convenient location, so you can reference it whenever you like.
The best full-service laundry service in San Diego
Whether your loved one can no longer reach into the washer or carry heavy wet clothes to the dryer, wash and fold laundry service in San Diego is a great way to help your loved one age in place with the dignity they deserve. Seasons put together the listings and other resources on this page to help you find a great local company, so please make use of them today!