Find more resources in your city!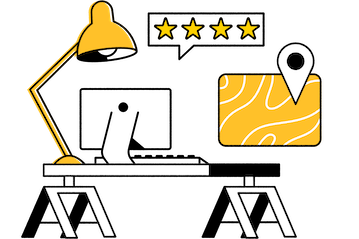 Start Exploring
Should your business be here?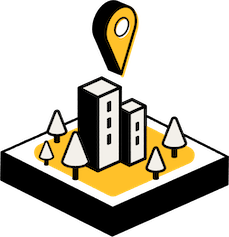 Add your business
How many people in San Antonio report getting an insufficient night's worth of rest?
If your senior has complained about not getting enough rest at night, they're not alone. While your loved one might not be as busy as younger adults, they could have enough responsibilities on their mind to leave them feeling restless at night. According to County Health Rankings & Roadmaps, the following percentage of adults in San Antonio have reported the amount of sleep they get:
As you can see from the data, more than one-third of adults in San Antonio say they don't get enough sleep. As mentioned previously, high mental or even physical activity could play a role in restlessness. But your senior could also experience sleepless nights if they can't get their clothes and bedding clean enough, whether due to physical limitations impacting their ability to wash or the hot water in their home not being adequate. The good news is you can find a wash and fold laundry service in San Antonio to ensure your loved one isn't sleeping in unsanitary conditions.
What are the most popular laundry methods used by households in North America, including San Antonio?
People have used their own methods for washing clothes for generations. As technology has advanced, most people follow suit, taking advantage of the latest conveniences available to quickly and effectively get the job done. You might be surprised to find, however, that varying methods of washing are still in use. Take a look at different methods of laundry that households use:
Probably the least surprising stat coming from the data is that most households use washers and dryers to clean their clothes. Some families use launderettes while others opt to hand wash or use a clothesline. It's likely that your older adult has been taking advantage of a washer and dryer in their home, but even that can be ineffective if they have limitations. Connecting with a laundry pick up and delivery for seniors in San Antonio can resolve this issue in a short amount of time.
How can I find a reliable laundry service in San Antonio?
If you're looking for a wash and fold laundry service in San Antonio for your senior, Seasons wants to make the process of finding what you want simple. You can explore our directory of resources to locate a trustworthy laundry service in San Antonio that aligns with your loved one's cleaning needs.
Find out more about how you can help your senior by reviewing our comprehensive guide to finding laundry services for seniors. This guide is designed to provide in-depth information about how laundry services work. You can also gain valuable tips for locating the best laundry pick up and delivery for seniors in San Antonio.
The best full-service laundry service in San Antonio
A great way to find a quality full service laundry in San Antonio is to shop around for options. This way, you can compare services and check prices before settling on one for your senior. We offer free San Antonio laundry service resources that make it easier for you to compare in one place. Check them out to find a laundry service in San Antonio that can help your loved one maintain the pristine environment they want and deserve.