Find more resources in your city!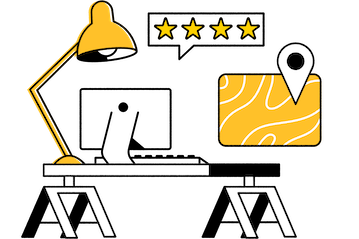 Start Exploring
Should your business be here?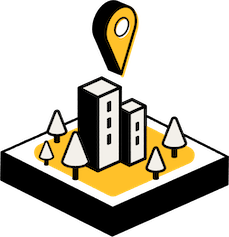 Add your business
How many people in Richmond report getting an insufficient night's worth of rest?
Not washing your bedding regularly could lead to a reduction in sleep quality. Sleep is essential for the health of your loved one. A lack of sleep could lead to a variety of health problems, such as high blood pressure. It is also a major factor contributing to weight gain. A study found that a surprising number of adults in Richmond reported getting insufficient sleep:
When we sleep and don't wash our bedding, skin cells build up on our sheets. That invites dust mites. Many people are allergic to dust mites, which ends up ruining their sleep. Besides, dirty bedding rubs against your skin and can lead to skin irritation and an overall uncomfortable feeling, reducing sleep quality. One of the benefits of using a laundry service in Richmond is having fresh, clean sheets, which will help the senior in your life sleep better.
How much time do caregivers in Richmond spend on various housekeeping tasks?
One of the things that highlight the importance of a wash and fold laundry service in Richmond is how much time family members and caregivers spend on various tasks while taking care of seniors. Research from the Transamerica Institute shows just how many hours caregivers spend performing these tasks for seniors every month:
Needing to spend so much time on meal prep, housework, medication management, and errands means that less time is left over for laundry. A wash and fold laundry service in Richmond or Petersburg can take that burden off your back and free up time to do more important chores for your loved one.
How can I find a reliable laundry service in Richmond?
There are many factors to consider when searching for a laundry pick-up and delivery service for seniors in Richmond. How far is the service from your home, and how quickly are they to come when you need them? Can they offer scheduled delivery based on your needs? What are their prices like, and can they accommodate special requests, such as using a sensitive detergent for people with allergies or sensitive skin? How reliable is the laundry pick-up and delivery service for seniors in Richmond, and are people satisfied with it? Check reviews and ask for recommendations from family members or friends.
We recommend reading our comprehensive guide to finding laundry services for seniors. You'll learn more about how laundry services work, why you need them, and how to find good full-service laundry in Richmond.
The best full-service laundry service in Richmond
Finding a provider of full-service laundry in Richmond will make your loved one's life easier and ensure they sleep on fresh, clean bedding. They will also be able to wear fresh and nice-smelling clothes, which can greatly improve their quality of life. Finding a good laundry service isn't always easy, but it's well worth the time and effort. You can get started by browsing our free Richmond laundry service resources.