Find more resources in your city!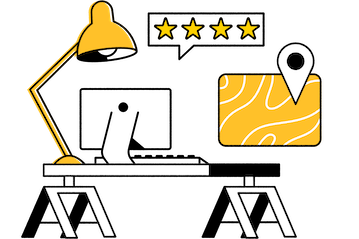 Start Exploring
Should your business be here?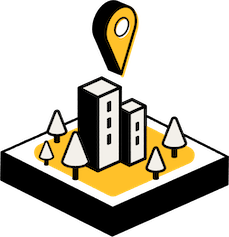 Add your business
How many people in Raleigh-Durham report getting an insufficient night's worth of rest?
Getting enough sleep at night is an important part of living a quality life. However, it's common knowledge that many adults fail to get the sleep they need because they might have responsibilities or concerns that keep their brains occupied at night. The following report showcases the percentage of adults in Raleigh-Durham who fail to get adequate rest:
The data reveals that nearly one in three adults in the Raleigh-Durham area report getting insufficient sleep. As mentioned previously, adults could fail to get enough sleep if their minds are preoccupied throughout the night. But sleeping in dirty bed sheets or clothes could also disrupt someone's sleep. If you're concerned as a caregiver that your senior could struggle with getting adequate rest because they're having a hard time keeping up with their laundry chores, now's a great time to begin searching for a laundry service in Raleigh or laundry service in Durham.
What percentage of adult caregivers have provided the following services for the elderly in Raleigh-Durham?
Adults who become caregivers for the seniors in their lives often take on a variety of roles. The responsibilities caregivers assume typically align directly with the needs of their loved ones. For example, some seniors might help with washing dishes and mowing the lawn while others could desire assistance with hygiene and grooming duties. The following data outlines the types of services caregivers offer and the percentage who provide them:
Percentage of adult caregivers who had provided the following services for the elderly:
Transportation to doctor's appointments
Housekeeping and laundry
Administering medicine
According to this Associated Press-NORC Center for Public Affairs Research study, a whopping 78% of caregivers manage housekeeping and laundry for their older adults. General reasons that caregivers help their loved ones with their laundry can include the senior's inability to move heavy items from one location to another in the home. Seniors might also have a tough time remembering to wash on a regular basis. Unfortunately, caregivers don't always have time to help their loved ones consistently. In this scenario, great options like wash and fold laundry service in Raleigh-Durham and laundry pick up and delivery for seniors in Raleigh-Durham can come in very handy.
How can I find a reliable laundry service in Raleigh-Durham?
The process of finding a full service laundry in Raleigh-Durham is simple when you utilize resources from Seasons. You can find a professional wash and fold laundry service in Raleigh-Durham or locate another great type of laundry service in Fayetteville including those that dry clean for seniors. Simply explore our directory and look at reviews on laundry pick up and delivery for seniors in Raleigh-Durham. You're sure to pinpoint the right laundry service in Raleigh-Durham for your loved one.
You can also learn more about full service laundry in Raleigh-Durham by exploring our comprehensive guide to finding laundry services for seniors. This provides a complete overview of laundry services, including how they work and how you can go about finding a great laundry service in Durham, Fayetteville, or Raleigh.
The best full-service laundry service in Raleigh-Durham
Finding a fantastic laundry service in Raleigh is easier than you might think. Take advantage of free Raleigh-Durham laundry service resources available from Seasons to get your senior the help they need with maintaining a sanitary home. We want to support you in your effort to assist your loved one with aging in place independently and with clean bedding and clothes.