Find more resources in your city!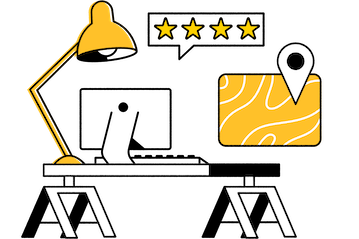 Start Exploring
Should your business be here?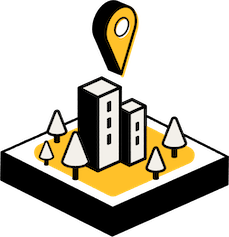 Add your business
How many people in Pittsburgh report getting an insufficient night's worth of rest?
It may surprise you to hear that laundry pick-up and delivery for seniors in Pittsburgh may even be able to help your senior get more sleep. The percentage of adults who struggle with sleep in Pittsburgh is fairly high, but if your loved one has a cleaner bed, it'll be more comfortable and relaxing for them, which could make it easier for them to fall asleep.
Using a laundry service in Pittsburgh doesn't automatically mean that your senior will get more rest, but it does mean that you won't have to worry about a dirty bed keeping them awake at night and preventing them from getting the sleep they need to recover. Plus, using a wash and fold laundry service in Pittsburgh can also give you the peace of mind of knowing that your senior isn't facing an increased risk of infection because they can't keep up with washing their bedding.
How did the availability and use of laundry services improve life for seniors in Pittsburgh?
As you consider whether a wash and fold laundry service in Pittsburgh is right for your senior, you'll want to evaluate the full extent of the value that your senior will get. These companies offer more than just clean clothes. They can really boost your loved one's health and wellness in many ways, as indicated by the chart below.
The availability and use of laundry services improved:
Mood by
Psychological health by
Self-efficacy by
When you think about the cost of full-service laundry in Pittsburgh, these are benefits that you should absolutely take into account. How much is it worth to give your senior a higher quality of life as they grow older? It's a tough question to answer, but the study above should confirm for you that the mental health benefits of hiring a full-service laundry in Pittsburgh are very real.
How can I find a reliable laundry service in Pittsburgh?
Finding the right laundry service for your loved one will take some effort. There are many local providers to consider, reviews to read, and features to evaluate. It's also important to make a selection that your senior feels good about, so you'll want to keep them in the loop as you go through the decision-making process.
If you're looking for a way to simplify this, then take a look at our comprehensive guide to finding a laundry service for your senior. It's full of useful information that will help you determine what matters in a laundry service so that you can make the right decision for the older adult in your life. We hope you'll get some value out of it.
The best full-service laundry service in Pittsburgh
At Seasons, we want the best for every older adult. For yours, that could mean hiring a professional laundry service that can save them from having to do chores like washing, drying, and folding clothes, which can become more challenging as they get older. Hiring one of these companies could have a bigger impact on their life than you might initially think.