Find more resources in your city!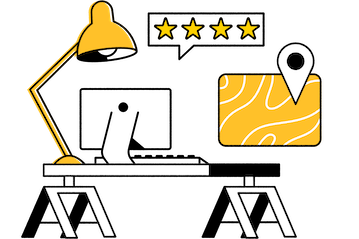 Start Exploring
Should your business be here?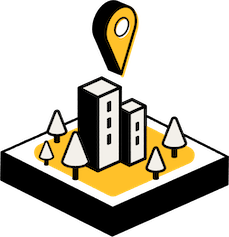 Add your business
How many people in New Orleans report getting an insufficient night's worth of rest?
A good night's sleep has a powerful impact on our physical and mental health, as well as our overall well being. This is even more true for vulnerable seniors facing a host of health issues. Dirty linens are an unexpected culprit that can negatively affect sleep quality for many reasons. For example, a build-up of sweat, skin cells, and other bodily fluids can diminish the breathability of bed linen, consequently increasing body temperatures and disrupting sleep. Here's how well adults are sleeping in New Orleans:
The good news is that laundry pick up and delivery for seniors in New Orleans makes it easy to keep your loved one in fresh bedding and clothing every day. This means that they can get the rest they need to stay as active as possible, to keep their minds sharp, and their immune systems at their best.
How did the availability and use of laundry services improve life for seniors in New Orleans?
Many seniors fear losing their independence and self-sufficiency as they grow older. As a result, they might not want to admit that they need help with daily chores, such as laundry. Instead of waiting for them to ask for help or begin showing signs of neglect, making laundry services easily accessible for them can really improve the quality of their lives, as illustrated below.
The availability and use of laundry services improved:
Mood by
Psychological health by
Self-efficacy by
Having easy access to a wash and fold laundry service in New Orleans can have a profoundly positive impact on your senior's daily life. In addition to improving their mood, it can also make a difference in their long-term health, happiness, and overall well being. Something as simple as full service laundry in New Orleans can offer so many benefits for you and your loved one.
How can I find a reliable laundry service in New Orleans?
Considering your loved one's specific needs and circumstances is a good place to begin before your search for a quality laundry service in New Orleans. Do they need help with everything from sorting to putting away their laundry? Do they need extras like dry cleaning? Or do they just need a wash and fold laundry service in New Orleans? If you're feeling a bit overwhelmed, our comprehensive guide to finding laundry services for seniors has all the information you might need. You can trust our resources to guide you every step of the way in your search for the best local service provider for your loved one.
The best full-service laundry service in New Orleans
Laundry pick up and delivery for seniors in New Orleans is a great way to support and assist your senior in maintaining their independence and aging in place safely and healthily. We strive to help you live a more balanced life as a caregiver while also helping you ensure your senior can always put their best foot forward. Browse our local listings and reviews for laundry services to find the right fit for the cherished senior citizen in your life.