Find more resources in your city!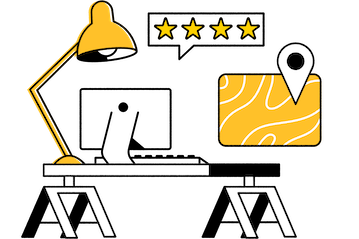 Start Exploring
Should your business be here?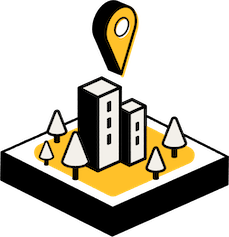 Add your business
How many people in Lubbock report getting an insufficient night's worth of rest?
Sleep is a critical component of a person's health, both physically and emotionally. Seniors in particular need to achieve high-quality sleep to ensure that they can enjoy a greater quality of life as they age, reducing their risk of illness and other problems. It's important to wash sheets and other bedding materials regularly to prevent the buildup of dirt, sweat, and more.
While more people in Lubbock report adequate sleep as opposed to insufficient levels, it's important to consider the number of older adults who may be facing obstacles that prevent them from completing their laundry. A wash and fold laundry service in Lubbock can further support the elder in your life as they proceed through the aging process, allowing them to remain comfortable and secure.
How much does the average household in Lubbock spend on laundry services?
There's not a set rate that people may pay for wash and fold laundry service in Lubbock. Many things can affect the price you may pay. However, the government releases an annual report on the average amount paid for laundry services per consumer. Let's take a look at the data revealed in the 2020 report.
While the average cost for laundry services may rise incrementally over the years, it's important to consider the overall benefits posted by signing up for a laundry service in Lubbock. You can choose a solution that works with their needs and budget. Some Medicare Advantage Plans can help to cover the costs of laundry services as well, depending on the circumstances.
How can I find a reliable laundry service in Lubbock?
Clean laundry and bedding bring a sense of comfort and security to many people. By providing your aging relative with access to regular full service laundry in Lubbock, you can bring a wealth of advantages to their life. You can find laundry services that are tailored to their unique situation, such as sanitizing detergent treatments, ironing, dry cleaning, and more. Before you choose a service provider, take your time to ensure that they are right for your senior.
As you consider your options for laundry pick up and delivery for seniors in Lubbock, it's important to have as much information as possible to feel confident in your decision. For more details on the general topic, check out our comprehensive guide to finding laundry services for seniors.
The best full-service laundry service in Lubbock
It can be difficult to find the right laundry services for your aging loved one in Texas; however, these services can an invaluable resource for the senior in your life. From picking up the laundry to sanitizing it thoroughly to folding and hanging it all, your elder can receive the support they need to remain in a clean and fresh environment. Put your best foot forward with our reliable, free Lubbock laundry service resources above.