Find more resources in your city!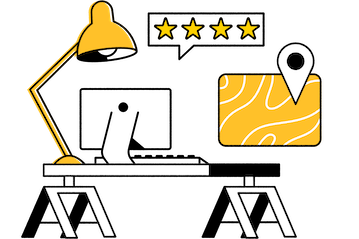 Start Exploring
Should your business be here?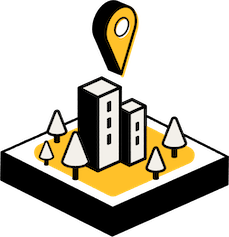 Add your business
How many people in Los Angeles report getting an insufficient night's worth of rest?
There are lots of people in the Los Angeles area who don't get enough sleep, which is a shame because getting enough rest is an important part of staying healthy. It's especially important for older adults who need their rest to keep up their energy levels, which will naturally decline as they get older. Take a look at this chart to see the data.
A wash and fold laundry service in Los Angeles may be able to help your senior get a better night's rest. They can do that by ensuring that your loved one always has a clean, comfortable, and fresh bed to sleep in. That could help them relax faster and make it easier for them to fall asleep on time.
What percentage of adult caregivers have provided the following services for the elderly in Los Angeles?
Percentage of adult caregivers who had provided the following services for the elderly:
Transportation to doctor's appointments
Housekeeping and laundry
Administering medicine
Hiring a wash and fold laundry service in Los Angeles is a good way to take some of the burden off of your plate without asking your loved one to take care of the job themselves. With full-service laundry in LA, you'll have more time for your family and friends while also giving your loved one more consistent access to clean clothes and linens.
How can I find a reliable laundry service in Los Angeles?
Finding a reliable laundry service in Los Angeles can be a time-consuming process. You have to figure out what matters to you in a full-service laundry in Los Angeles and how the different companies in the area match those preferences and requirements. It'll also be important to check in with your senior to make sure that they're going to be comfortable with whatever laundry service in LA you end up hiring.
If you're looking for a way to simplify things, then take a look at our comprehensive guide to finding a laundry service for your senior. It contains tons of data and information that will help you figure out what you should be paying attention to while looking for a laundry service. Using it could save you a ton of time as you look for the right choice for your loved one.
The best full-service laundry service in Los Angeles
Laundry services offer more than just clean clothes. They can give your senior more time to pursue their passions as they age, while also providing them with reliable access to fresh garments. Seasons exists to help people like you find elder care services that align with their goals. We hope some of the resources that we've included help you reach yours.