Find more resources in your city!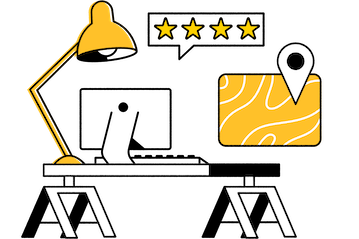 Start Exploring
Should your business be here?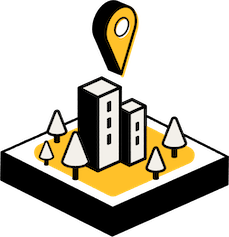 Add your business
How many people in Lansing report getting an insufficient night's worth of rest?
Getting a good night's sleep is critical for staying healthy and maintaining a robust immune system. It's especially important for seniors, who often have weakened immune systems and deal with chronic conditions like diabetes, to get enough sleep. Unfortunately, data shows that a sizable portion of Lansing adults are not getting the amount of sleep they need:
There are many things that can disturb your older loved one's sleep. One factor that you may not have thought of is not having clean bedding. A wash and fold laundry service in Lansing can ensure your senior has fresh bedding every night, preventing bed bugs, dust mites, and bacteria buildup that can interfere with your older loved one's ability to sleep and impact their overall health.
What percentage of adult caregivers have provided housekeeping services for the elderly in Lansing?
As more Baby Boomers enter their senior years, the responsibilities of caring for them often fall on informal caregivers, including children, relatives, spouses, and friends. If the senior can't take care of themselves like they used to, chores like doing the laundry and organizing the home often fall on the caregiver. Here is the percentage of caregivers who have provided laundry and other services to the elderly:
Percentage of adult caregivers who had provided the following services for the elderly.
Transportation to doctor's appointments
Housekeeping and laundry
Administering medicine
Unfortunately, many caregivers have other responsibilities they need to take care of. For example, if you need to do laundry for your own kids or take them to school every day, doing laundry for your older adult can be difficult. If your responsibilities as a caregiver are causing burnout, consider getting a wash and fold laundry service in Lansing to help. Laundry pick up and delivery for seniors in Lansing really is a lifesaver for many caregivers.
How can I find a reliable laundry service in Lansing?
You want to make sure that your senior's clothes are being handled with care so their bedding and clothes do not get damaged. Therefore, research a company carefully to ensure they are delicate with their customers' clothes. You can read reviews online or ask for references to make sure the company you will be working with is high-quality. If your senior can't drive to drop off their clothes, make sure you get laundry pick up and delivery for seniors in Lansing. If they have allergies or sensitive skin, find a company that can accommodate them by not using harsh detergents that can irritate their skin.
Read our comprehensive guide to finding laundry services for seniors for more information on how to find the best full service laundry in Lansing.
The best full-service laundry service in Lansing
There's no reason your senior should have to struggle with their laundry when you can get full service laundry in Lansing to do the job for them. It will improve their overall quality of life and well-being. Let Seasons help you in your search for a senior laundry service today.