Find more resources in your city!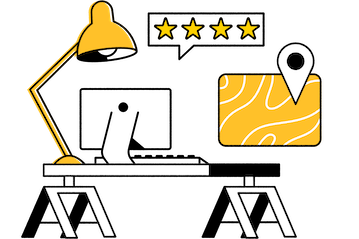 Start Exploring
Should your business be here?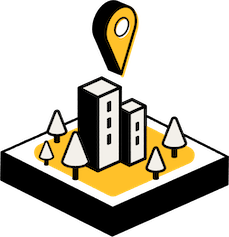 Add your business
How many people in Jacksonville report getting an insufficient night's worth of rest?
Sleep is such an important part of maintaining good overall health and clean bedding plays a bigger role than you'd think. Not only can dirty linens trigger or aggravate allergies, but they can also raise body temperatures making it hard to get a good night's rest. The chart below shows how well adults are sleeping in the city of Jacksonville, Florida:
Enlisting the help of a wash and fold laundry service in Jacksonville is not just about crossing a chore off the to-do list, but it is also important for your senior's health. Getting adequate sleep is essential for a good immune system and helps the body to function at its best. Full-service laundry in Jacksonville is a great way to encourage your senior to get enough rest.
How much time do caregivers in Jacksonville spend on various housekeeping tasks?
We know that for caregivers like you, what matters most is ensuring a good quality of life and standard of care for your loved ones. We also know that providing care for your senior can make it difficult to fulfill your professional and personal responsibilities and commitments. The chart below illustrates just how much time caregivers spend on tasks such as meal preparation and other housework:
Relying on laundry pick-up and delivery for seniors in Jacksonville can really help ease some of the responsibilities that come with the caregiving role without having to compromise on care and support for your senior. It gives you more time to spend with your loved one and to focus on your relationship. With full-service laundry in Jacksonville, you also have peace of mind knowing that their bed linen and clothing are always fresh and clean.
How can I find a reliable laundry service in Jacksonville?
A great place to start looking for a first-rate laundry service in Jacksonville is to make a list of the specific services your senior might need. Are they able to drop their laundry off themselves, or would laundry pick up and delivery for seniors in Jacksonville work better for them? Do they need additional services such as dry cleaning? You could also ask service providers whether they offer any discounts for seniors or for signing up for a weekly service. For more information on the ins and outs of laundry services, our comprehensive guide to finding laundry services for seniors can be a huge help. We offer guidance and resources to help you find the best wash and fold laundry service in Jacksonville.
The best full-service laundry service in Jacksonville
If you're looking for a way to cut down on household chores while still ensuring your loved one looks and feels their best each day, let us help. The resources above can assist you to find the best laundry pick-up and delivery for seniors in Jacksonville. Make sure to have a look at our listings and reviews to find the right fit for your senior.