Find more resources in your city!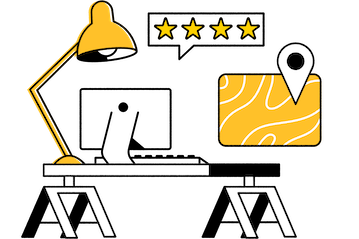 Start Exploring
Should your business be here?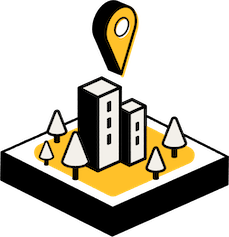 Add your business
How many people in Fresno report getting an insufficient night's worth of rest?
Even one person experiencing difficulty sleeping is one too many. While there are many issues that may cause sleeplessness, here's one worth a try: Hire a laundry service in Fresno. They can do all the heavy lifting when it comes to your elderly loved one's linens, making sure that they have fresh, clean sheets to enjoy.
One way you can help your older adult stay in the category of those who got enough sleep each night is by employing a laundry service in Fresno. Along with a host of other benefits that a laundry service can provide, helping your aging loved one get a restful, refreshing night of sleep that leaves them feeling ready to face the day is invaluable.
What percentage of adult caregivers have provided the following services for the elderly in Fresno?
There are dozens of tasks that a caregiver might be needed for, but there are three primary categories that tasks fall under, including transportation, housekeeping, and medical. The amount of time spent on each task is significant too: Just think about how long it takes you to keep up your own household. Now multiply that by two.
Percentage of adult caregivers who had provided the following services for the elderly.
Transportation to doctor's appointments
Housekeeping and laundry
Administering medicine
A wash and fold laundry service in Fresno can be a real lifesaver when it comes to keeping your and your aging loved one's lives on track. In fact, almost 4 in 5 caregivers provide housekeeping and laundry services for their elderly loved one. A wash and fold service can let you spend your time together enjoying each other's company instead of doing chores.
How can I find a reliable laundry service in Fresno?
When you are looking for laundry pick up and delivery for seniors in Fresno, there are a few things you should look for. You'll want any company that you entrust your elder loved one's belongings with to be reputable, with insurance and stellar references. You should also ask questions: Does my senior supply their own laundry detergent, fabric softener, or dryer sheets? Are there additional services available, like the capacity to wash bulky, oversize items? What about dry cleaning? And of course, what's the delivery area? After all, delivery is a must for a great full service laundry in Fresno.
If you're interested in learning more, have a look at our comprehensive guide to finding laundry services for seniors.
The best full-service laundry service in Fresno
When you're taking on caregiver duties, delegating even a single task can free up much of your time. Finding a high-quality full service laundry in Fresno or Visalia for your aging loved one can be both a timesaver and a lifesaver. You can rest assured that your elderly loved one is enjoying clean, fresh laundry without all the fuss. Use our listings above to get started finding a laundry service for seniors in Fresno today.